How a Safe-Flo Suction Works
The Safe-Flo suction prevents both body and hair entrapment by using a unique sensing device that introduces air into the pump, stopping the suction pressure within seconds of being activated.
SAFE-FLO SUCTION STEP 1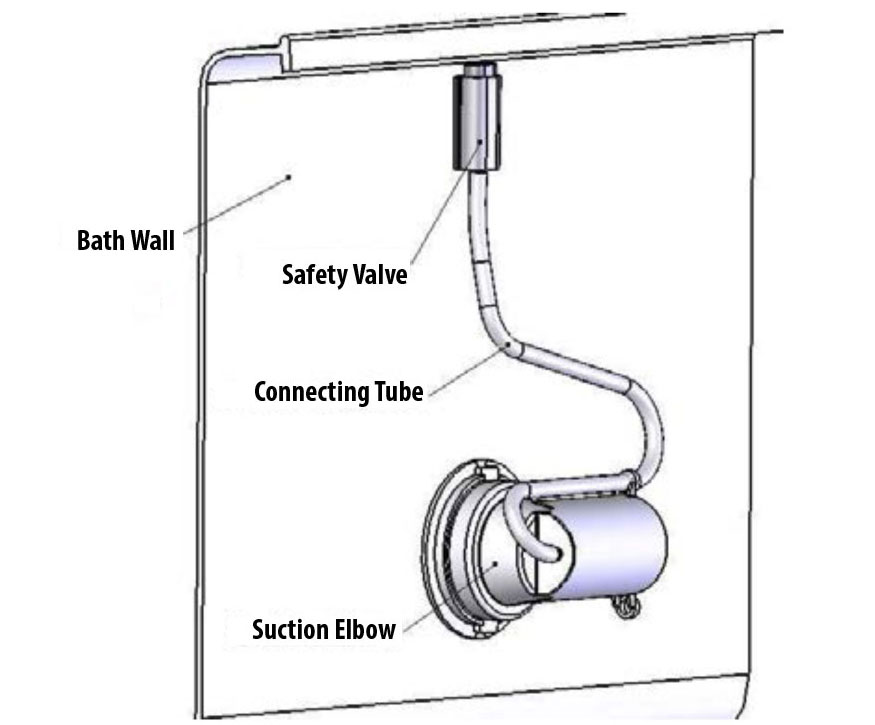 The suction assembly is mounted as shown above. A 5mm ID tube connects to a safety valve mounted up close to the underside of the bath flange.
---
SAFE-FLO SUCTION STEP 2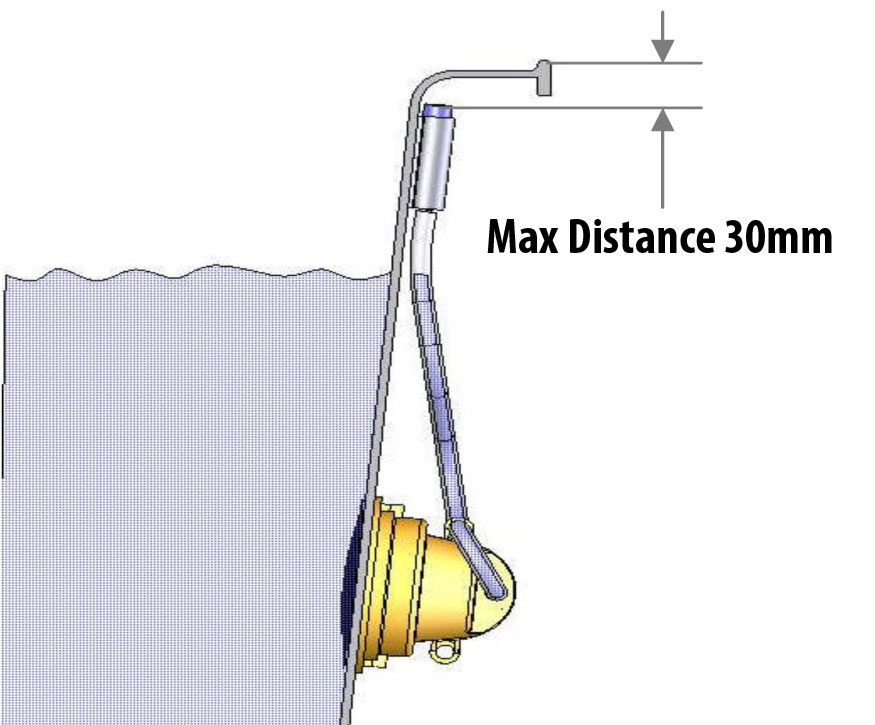 When the bath is filled with water, the 5mm ID tube also fills with water. The safety valve prevents the water from spilling out the top of the tube should the bath be overfilled.
---
SAFE-FLO SUCTION STEP 3
When the pump is running and long hair comes in near contact with the suction cover, it is drawn towards the centre of the cover, restricting the small safety sensing hole in the centre.
---
SAFE-FLO SUCTION STEP 4
When this hole becomes restricted, a venturi effect is created within the suction elbow, creating suction down the 5mm tube.
Air is quickly drawn into the suction line causing the pump to cavitate and stop pumping, allowing the hair to be easily pulled away.
Once clear, the air stops getting drawn into the pump allowing the flow to start up again.