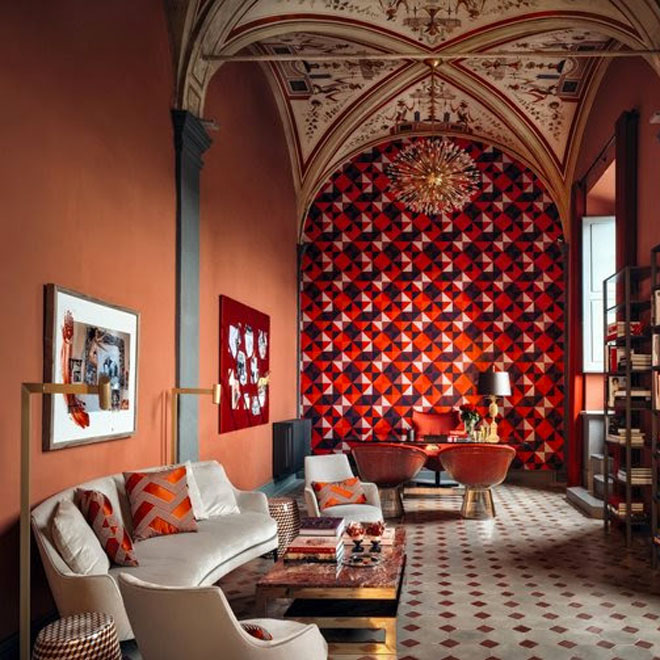 In this article we've combined a selection of our favourite rooms from all different types of environments around the world.
Each room has a fantastic and imaginative Pantone colour scheme going on, using a variety of different shades to create unique moods and atmospheres.
Although many of these settings may seem a little dream-like and beyond the realms of possibility, we hope that you can enjoy them for what they are – an amazing collection of inspiration interiors that will hopefully help you to take positive action in your own homes!
All photo credits to ArchiLovers.com
1. Doctor U from Ukraine
---
2. Apartamento Tropicalia from Critiba, Brazil
---
3. Strafta Gastro Bar from Podgorica, Montenegro
---
4. New Victoria Beer Factory from Malaga, Spain
---
5. Casa P82 from Madrid, Spain
---
6. Vivienda Napols from Barcelona, Spain
---
7. Bibo Ergo Sum from Los Angeles, USA
---
8. Omar's Place from London, UK
---
9. Myconian Naia from Mykonos, Greece
---
10. Apartment in Born from Barcelona, Spain
---
11. Aquazzurra Flagship Store from Florence, Italy
---
RELATED ARTICLES
• 10 inspirational bathrooms from around the world
• 6 amazing before and after bathroom images