Creating an extra bathroom or an en-suite is ideal for adding extra value to your home and can provide a selling feature for any potential buyers.
An extra bathroom can also come in very handy when you have guests visiting as well as helping to ease the pressure on the main bathroom.
Here are five things to take into consideration before installing an extra bathroom or en-suite.
Is planning permission required?
If you are creating an en-suite planning permission is not usually required, unless you are building an extension.
But you must make sure that all work meets current Building Regulations, so do your research first.
Is there enough space?
En-suites are usually created by taking space from or converting a small adjacent bedroom, but this can devalue your home.
The ideal situation would be to find enough space but without making one of the bedrooms smaller.
When creating an en-suite you need to ensure that there is enough room to easily get ready and that there is enough space around the basin, toilet, bath or shower.
There are now plenty of space saving toilets, basins and vanity units available, which feature compact dimensions to help you make the most of the available room in your en-suite.
When choosing new items look out for short projection toilets and compact basins. Wall hung toilets and basins are ideal too, as they help to create the illusion of more floor space.
Including storage is a must to ensure of neat, organised space.
Take into consideration the cost
When planning an extra bathroom or en-suite it is important that you budget appropriately and make sure you have enough money to cover any unforeseen circumstances as well as plumbing, electrics, labour, fixtures, fittings, wall and flooring coverings.
You don't always need to spend a fortune to create a modern look, with careful planning and budgeting you can easily create en-suite that looks stylish and attractive.
Heating and plumbing
Before creating an en-suite ensure that your boiler has a sufficient supply of hot water to cope with the extra demand.
It's also a good idea to check the water pressure and opt for suitable taps and showers to ensure of the best possible performance.
Your new en-suite can easily be transformed into an inviting space with a heated towel rail or a designer radiator.
Heated towel rails are available in many different designs and sizes and ensure of warm, dry towels.
Electric underfloor heating is perfect too and will effectively warm up your bathroom, underfloor heating also feels great to walk on when it's freezing cold outside.
Finishing touches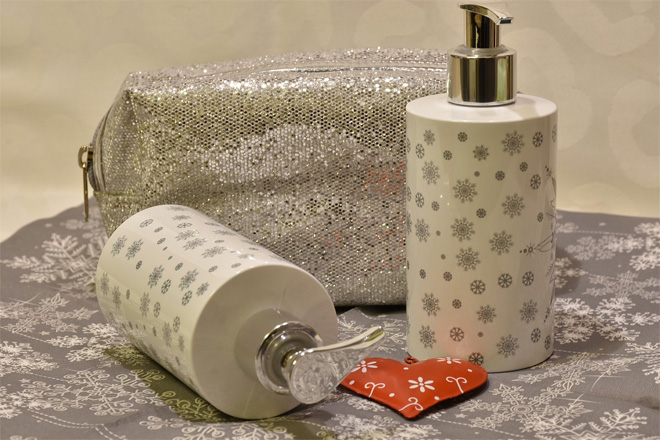 Adding the finishing touches to your en-suite can really bring the look of the room together.
A set of matching bathroom accessories helps to provide a coordinated look, while an illuminated mirror can create an eye-catching feature.
---
RELATED ARTICLES
• Top tips for creating a modern cloakroom suite
• Top tips for adding value to your bathroom
• How to transform your attic into a stunning bathroom 
---