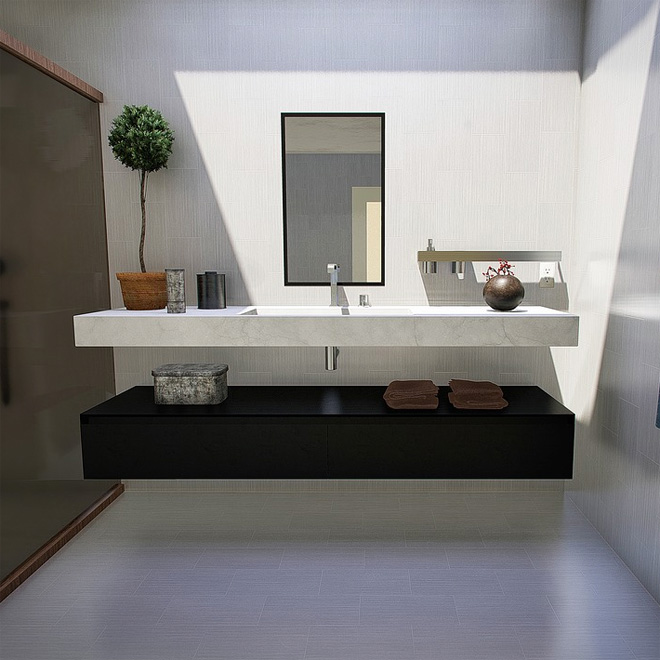 Transforming your attic space into an extra bathroom is a great way to make use of what otherwise could be wasted space, plus you will gain an extra bathroom too, which can help add extra value to your home.
Planning an attic bathroom can be a challenge, especially if you are short on space, so it's a good idea to just include the essentials in your new bathroom; but make sure you make every item count.
Stylish Shower Enclosure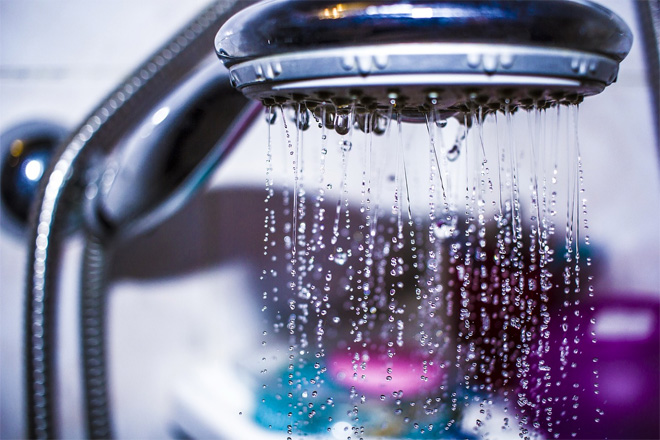 If you have enough head-room in your attic bathroom make sure you install a shower enclosure as this will always be a great selling feature for any potential buyers in the future.
Quadrant shower enclosures are great for maximising space in a small bathroom but they still feature plenty of room for showering in.
Contemporary Freestanding Bath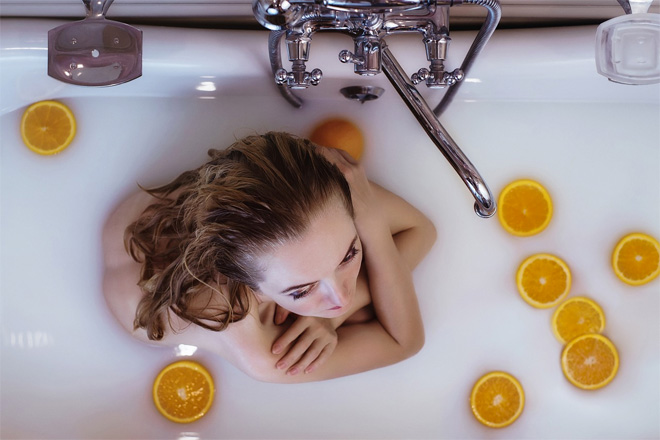 Including a statement bath will provide a very eye-catching feature in your attic bathroom, especially if the room is going to look minimal.
If possible, install a freestanding bath in the centre of the room so it creates a focal point.
If this isn't possible, position the bath against the wall and opt for wall-mounted bath taps for a more contemporary look.
Wall-hung Sanitary-ware
Wall-hung sanitary-ware will provide a greater sense of space in your attic bathroom as well as creating a very clean, modern look.
Wall-mounted basins are available in a wide range of styles and sizes to fit even the smallest of spaces, but if you do have a bit more room why not install double-basins for a touch of hotel-spa style?
Essential Storage
Including storage in your attic bathroom is essential for creating a minimal and organised appearance.
Vanity units are a very practical choice and there are many designs, sizes and finishes available for you to choose from.
Again, for a more contemporary look opt for a wall-mounted vanity unit , which will also enhance a feeling of space.
Keeping all your bathroom essentials stored away out of sight will help you to be better organised too.
Flooring
Avoid fitting carpet in your attic bathroom, instead opt for ceramic or natural stone tiles for a clean, unfussy look.
Large tiles can help to make a small space feel bigger and for the ultimate in luxury why not install underfloor heating?
Bathroom Accessories
The right style of accessories can really help to pull the look and feel of your attic bathroom together.
Opting for an illuminated mirror will provide you with valuable lighting when applying make-up / shaving.
If you have towels on display ensure that they are good quality ones; opt for 100% cotton if you want soft, luxurious towels.
Finally, a heated towel rail is a must in your attic bathroom for keeping your bathroom and towels feeling warm and cosy.
---
RELATED ARTICLES
• How to create a beautiful country bathroom
• Top tips for adding value to your bathroom
• How to create a brand new stylish bathroom 
---