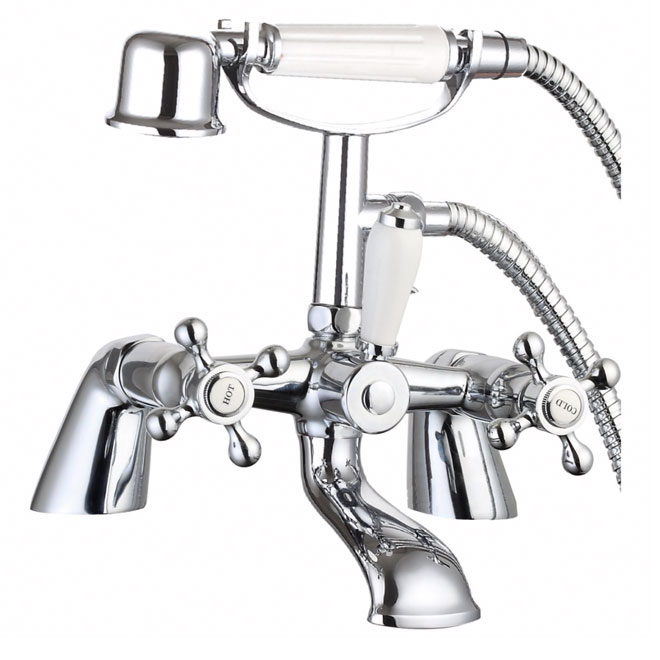 Selecting the correct bath filler valves (or 'taps' as you might know them) is an important part of the bathroom interior design programme.
There's no point going to the effort and expense of bathroom redecoration and then ruining the look by skimping on the taps.
This is especially true in minimalist bathrooms where monochrome colour schemes and a lack of furniture draw attention to fixtures and fittings such as taps and shower heads.
You also need to decide where the taps are going to be installed within your bathroom.
For example, are the taps for a whirlpool bath or a regular bath? Do you want your taps to feature an additional shower head? Do you want a mixer tap on your basin or separate hot and cold water taps?
These are simple but important tap-related questions that are quite often overlooked at the planning stage and crammed in at the last minute or as an afterthought.
At LunaSpas.com, we have a nice selection of 'filler valves' for you to choose from and we present some of our favourites below.
---
Luna Xpress Deck Mounted Flow Valves
Beautifully stylish taps to sit on the deck of your bath for easy access. The nice rounded design looks and feel great, with the flow bars making switching the taps on and off a breeze.
---
Luna Traditional Bath Taps
If you are looking to inject some serious character into your bathroom, then these stunning, traditional bath taps will certainly do that. Eye-catching and a reminder of days gone by, these taps are a must for period properties.
---
Marflow Savini Bath Filler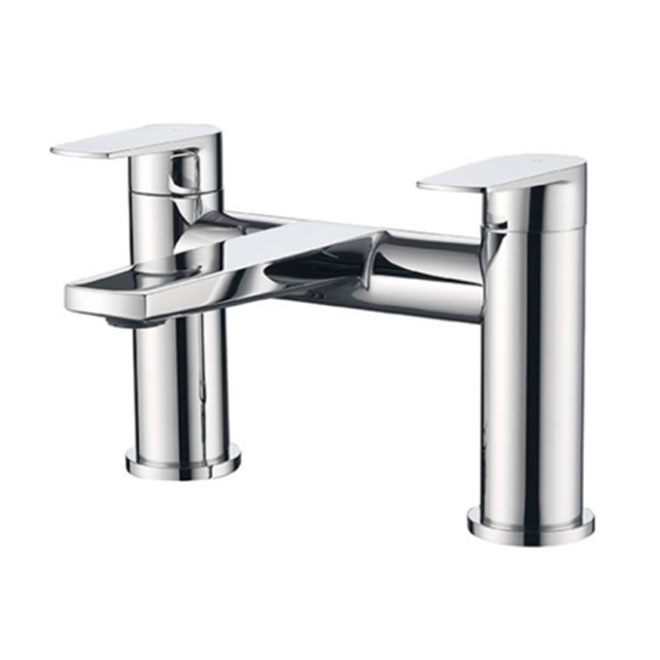 Imagine seeing these minimalist beauties waiting to be turned on at the end of your bath. Incredibly stylish, yet amazingly simple in design, these polished-finish taps look great and the smooth lever-style taps make filling your bath easy.
---
Luna Traditional Bath Shower Mixer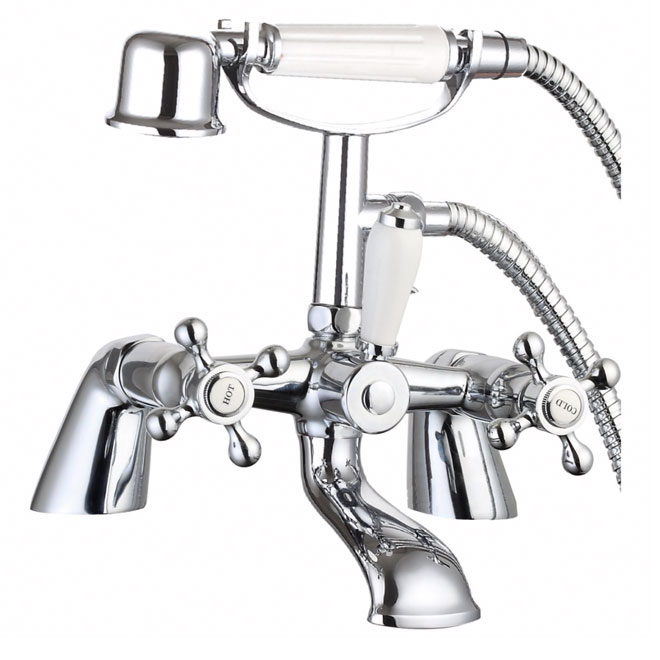 Perfect for pairing with a freestanding bath in a characterful, period family bathroom, these traditional hot-cold twist taps incorporate a useful shower head and hose. The chrome and white colour combination elevate this bath-shower mixer above the norm and into the realm of unbelievably stylish.
---
Marflow Carmani Basin Mixer
If you need a simple basin mixer tap then this could absolutely be the beast you've been looking for. Smooth and streamlined in design, this singular hot-cold combo tap would look superb in a minimalist bathroom and in keeping with modern and contemporary living.
---
RELATED ARTICLES
• Top tips for saving water in your home
• How to choose the right bath for your bathroom