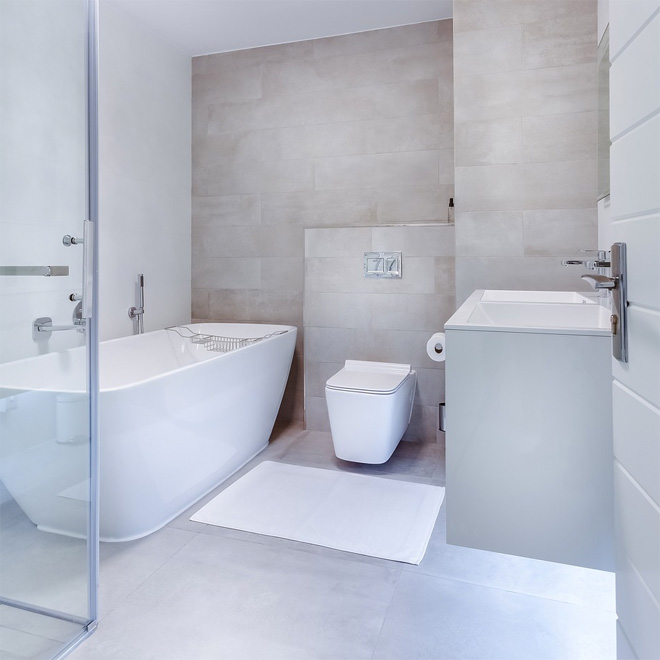 How should I plan the layout?
It's a good idea to draw a basic scale plan of your bathroom and mark the location of the waste outlets, water pipes, the door, window and radiator. This allows you to easily create the best possible layout.
It's also important to not remove any of the old bathroom suite before your new one arrives.
When it does arrive make sure that you have received everything that you ordered and check over all the items carefully to make sure they have not been damaged.
Should I include a shower?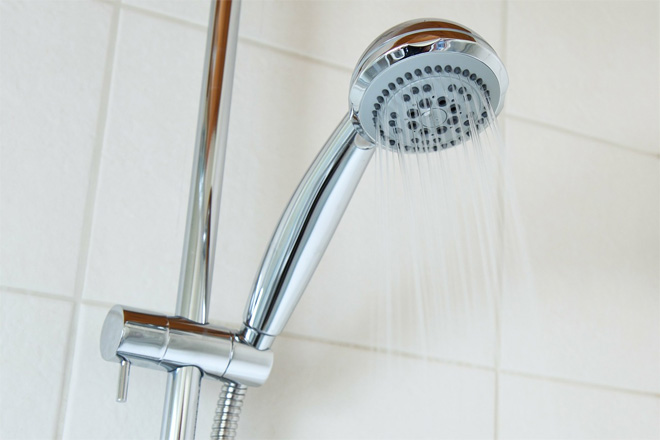 Including a shower in your new bathroom is always a good idea as it offers a quick and convenient way to wash compared to having a bath, plus having a shower can help to save water too.
If you are including a shower it is important that you choose the correct one that suits your water system.
If there is only a cold water supply to the shower you must opt for an electric shower, don't forget to check if you can get an electric supply to the shower too.
If there is both hot and cold water supplies then you can opt for a mixer shower.
Also, decide if the shower is going to be installed over the bath or in a separate shower enclosure. If you are fitting a shower in an enclosure check that the pipes can be run to the shower.
A walk in shower enclosure is the perfect choice if you are looking to modernise and create a contemporary and stylish look in your bathroom.
If you have an existing bath that you would like to replace then a walk in shower would be the perfect option, as the enclosure is the same size as a standard bath at 1700mm in length.
The walk in shower enclosures are also available in a length of 1400mm, ideal for if you have a smaller space.
There are two main styles of walk in shower enclosures that you can chose from: the square design walk in or the curved design walk in, which features contemporary curves for a designer look.
They can be fitted with either a side panel (available in 3 sizes – 700, 800, and 900mm) or within a recess.
Both styles feature a polished silver effect, a frameless design for a modern look, 8mm thick glass, and a slimline reinforced acrylic tray.
If you require plumbing above the floor, an optional tray panel and leg set are available which will conceal all pipe work. A high flow waste carries away up to 36 litres of water per minute.
Walk in showers are perfect for people who tend to shower more than bathe and are ideal for those with busy lifestyles.
Make sure you know your water system
It's always a good thing to know how your water system works and at the very least make sure you know how to turn off the hot and cold water feeds in an emergency.
The cold water feed is most likely fed from the mains and will be controlled by a stopcock, which is usually found in the kitchen, sometimes the cold water feed can be fed from the cold-water tank in the loft.
If it's from a tank there will be a valve where the pipes come out which control the water flow.
What's the best way to heat the bathroom?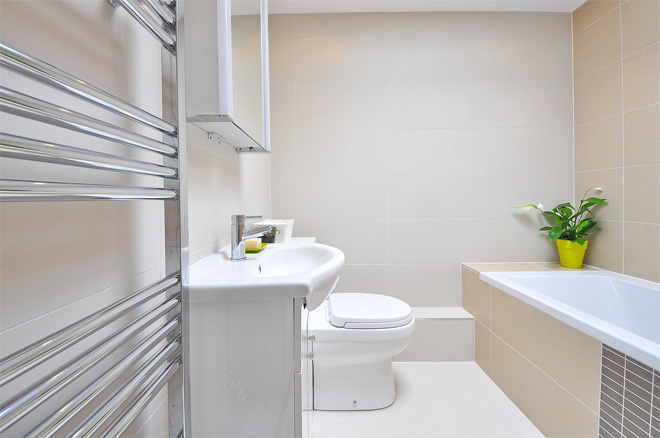 If you are replacing the existing floor why not install under-floor heating, this will be very beneficial if you are thinking about choosing stone or ceramic tiles and your floor will feel great to walk on during the winter months.
Electric under-floor heating systems are ideal for bathrooms and are the easiest to install.
Installing a heated towel rail is the best option for replacing a standard radiator, and there are a wide variety of styles and sizes to choose from.
A heated towel rail is great for drying your towels quickly and for providing you with the luxury of warm towels.
Ventilation
Ensuring your bathroom is well ventilated is a definite must, if you have a window make sure you keep it open during and after using the bathroom.
If you don't have a window, install an extractor fan for efficient ventilation.
---
RELATED ARTICLES
• Top tips for adding value to your bathroom
• Interior design advice for bathrooms
• Creating a spa-style bathroom 
---