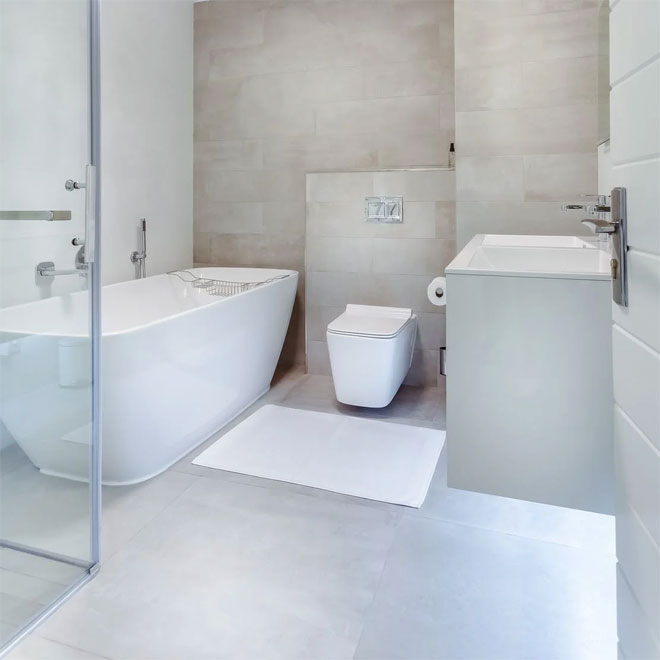 A windowless bathroom can initially seem like a difficult room to decorate.
Because there are no windows for ventilation or natural light, a small, windowless bathroom can quickly feel quite stuffy and claustrophobic.
However, in this article, we'll show you several things you can do when decorating your bathroom with no windows to transform it into a relaxing oasis of calm.
Creative lighting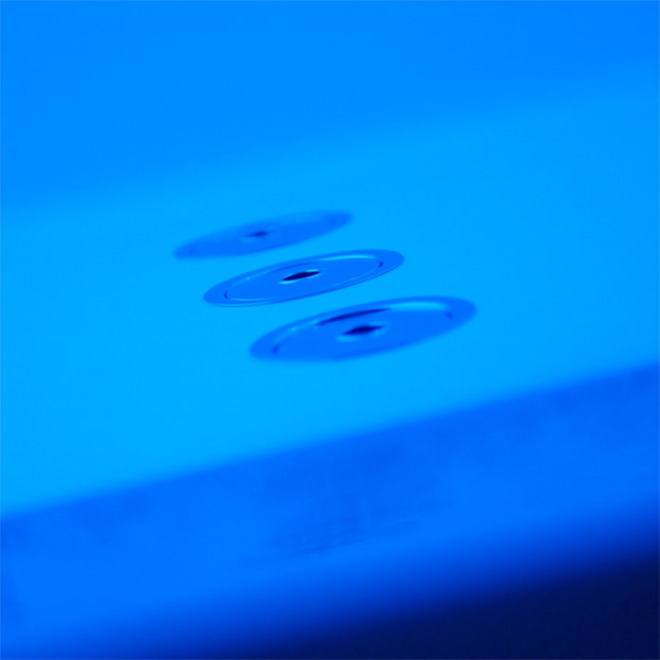 Obviously there is no natural light coming in from a window, so it's important to use your imagination when it comes to installing your lighting.
While it's standard practise to have a large light in the centre of the ceiling, also give some thought to recessed spot lights and uplights installed on the wall.
Rows of LED lights strategically installed into your bathroom furniture can also be a away of creating interesting angles and shadows that make your bathroom feel larger and airier.
Chromotherapy is a way of using different colours to change the mood of you and your body. Many of our whirlpool baths have chromotherapy lights where you can set the colour or get it to gently rotate through purples, blues, reds and greens.
Having light that emanates from the bath can be a great way of creating a relaxing vibe to your windowless bathroom and is worthy of consideration.
You can read more about our luxury baths and chromotherapy here.
A relaxing ambience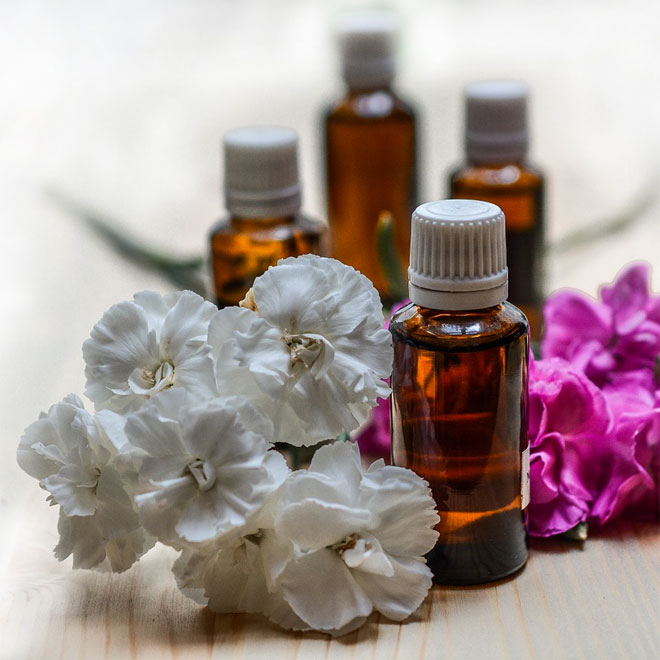 While getting the light right is important, so is the atmosphere you create within your small bathroom, much of which is under your control regardless of the size of the room.
Adding some fragrant essential oils is a fantastic way of using scent to relax. Using a bluetooth speaker to put on some chilled out music will be relaxing to your ears and keeping all your surfaces tidy and organised will help you relax visually.
Making sure each of your senses are taken care of will go a long way to making sure your small bathroom is as relaxing as can be.
You can read more in our article on how to have a relaxing bath.
The best colour for bathrooms without windows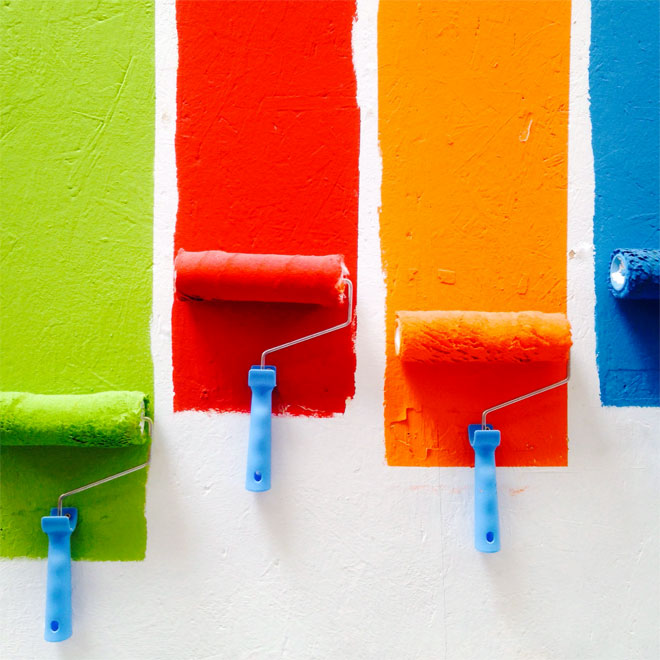 A safe choice when decorating your bathroom is monochrome – black, white and grey. However, it's nice to add a splash of colour that opens up the room and makes it feel a bit more cosy.
A light, powder blue can look excellent in windowless bathrooms as it matches well with white tiles and bathroom suites while giving a beautiful hint of the sky outside.
Light green is a fantastic colour choice, especially on one wall, as it provides a gentle focal point while being reminiscent of plants, trees and grass.
A pale yellow top half combined with a white bottom half is a lovely contrast for a small windowless bathroom. With the right lighting, the yellow can bring the room to life in a way that the sun does in more naturally lit settings.
For more on colour choices, please read our guide to bathroom colour schemes.
---
RELATED ARTICLES
• How to add impact to your bathroom with colour
• Ten of the best design ideas for a small bathroom