Aside from the standard toilet, basin, shower/bath combo, there's a few great pieces of furniture that can transform your bathroom into something exquisite.
Not everyone is blessed with a huge bathroom, but with a few well-chosen features of design, you'll have a perfectly formed bathroom no matter what its size.
Mirrors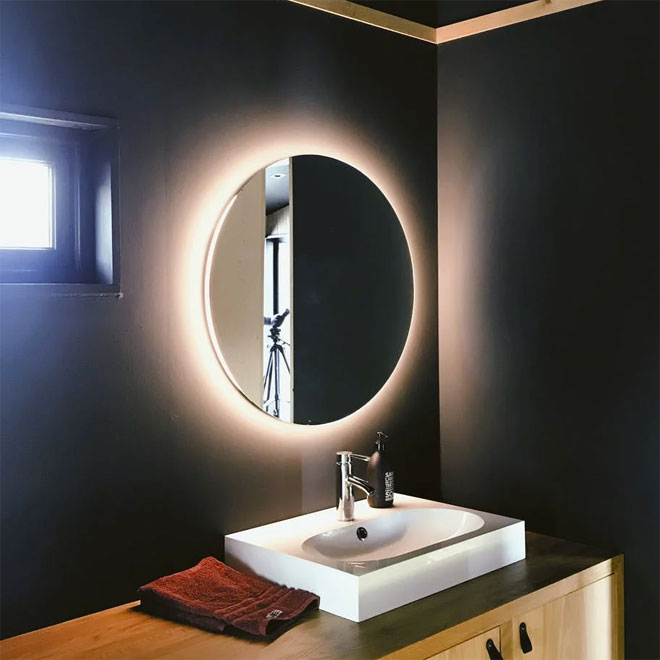 Let's face it. When we're in the bathroom we all want to look at ourselves, even if we're less than impressed with what we see.
If you want to give the impression of space in your bathroom, then you might want to install the biggest bathroom that space allows. A massive mirror will reflect the light and make it feel bigger than it actually is – important if the room is small.
Alternatively, you might want to create a stylish and symmetrical style, in which case two smaller mirrors placed next to each other would work to good effect. Two mirrors over two basins looks fantastic, but it also looks good over a single sink.
If you plan to install a mirror horizontally over a storage or vanity unit, then a fundamental design rule is to ensure the width of the mirror is not great than the unit. The same width is perfect, slightly small is also good, but wider is a big design no-no.
Ultimately, a mirror should be big enough for your personal vanity – you want to be able to see yourself in it.
Vanity units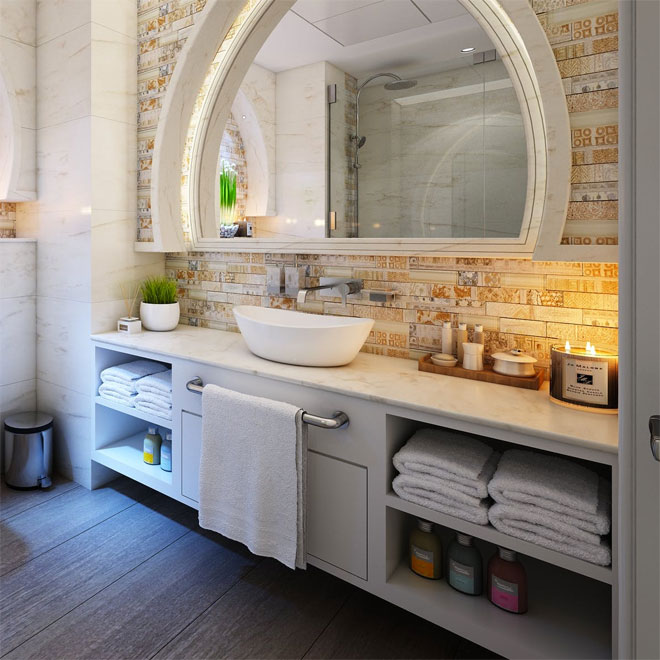 Even if space is tight, some sort of vanity unit is incredibly important to the everyday functioning of your bathroom. It's an area you will wash and store items so it needs to be big enough to accommodate these tasks
Plumbing and bathroom obstacles like toilets, doors and showers will help to dictate the location and size of vanity needed, so make sure you've got your measurements right.
Some things to consider are:
Do you need a single or double sink?
Mixer tap or separate hot and cold taps?
Do want drawers or cupboards or a mixture of both?
What will be stored in the vanity? Towels, make up, toilet roll, cleaning products?
Do you need flat surfaces?
Should lights be incorporated?
WHo's going to be using the vanity and what you'd use it for should be considered as important as what is looks like. If your vanity is incredibly stylish but not practical, you'll soon get tired of it's good looks!
Lighting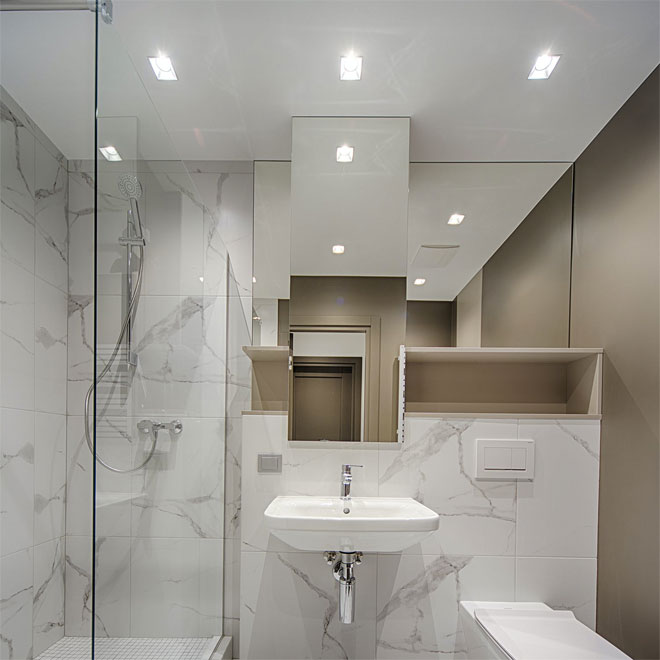 Getting the lighting right is another important component of a quality bathroom. You want your bathroom and you to look fantastic, to maximise the impression of space and to actually be practical enough to see what you're doing.
Some considerations for great bathroom lighting are:
Not just relying on one bulb in the centre of the room, which can be unflattering an create shadows
Installing lights above or below the mirror for easy shaving or make up application
Having recessed lighting in the ceiling to provide even coverage across the whole room
Would an extra light above the shower be beneficial?
Make the most of natural light from any windows. Avoid overly frosted glass that blocks light flowing in.
Use a light colour scheme to keep the room looking bright
Install shiny fixtures that reflect light, like chrome fittings, heated towel rails or glass chandeliers.
---
RELATED ARTICLES
• Bath mixer taps: what to look for
• Decorating bathrooms without windows