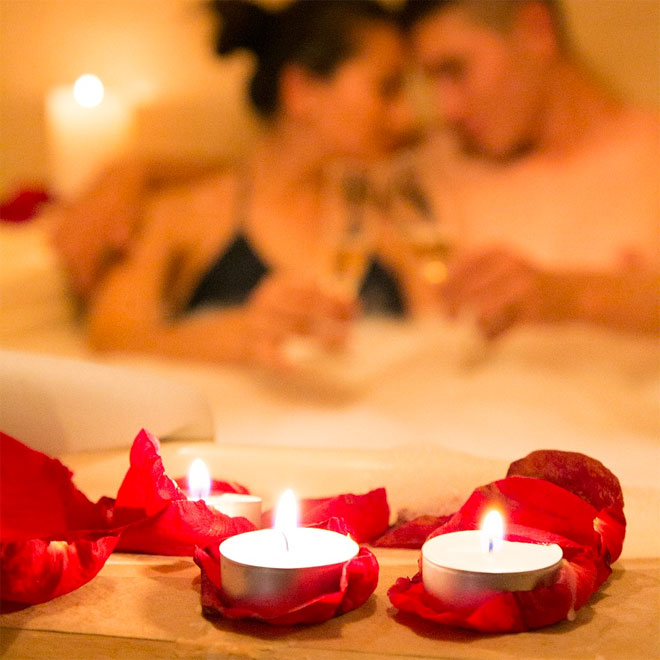 After our recent post regarding how to find a comfortable bathtub, we thought those of you looking for a romantic whirlpool spa bath might like to know how to buy one fit for 2.
Having a nice warm whirlpool bath is one of the most relaxing experiences you can have, so if you're able to share it with a loved one then so much the better.
Space considerations
Obviously when considering the idea of a bathtub that can fit two people in it, you need to think about whether you have the space to do it.
If you've got a small main bathroom, it's unfortunately unrealistic to expect to squeeze in a two person bath into such a small space.
There's no other particular considerations other than space, so assuming you got a large area then you can feel free to proceed.
A bath with a length of 1800mm and a width of at least 1000mm should be dimensions that comfortably fit two regular-sized adults.
Where are the taps?
Another thing to think about when in the market for a 2 person tub, is where the taps are located.
In traditional bath tube, the taps are very often situated at one end of the bath, which is fine for the person at the other end, but very impractical for anyone sat near the taps.
For a bath to allow two adults to fully relax, you should be looking for baths that have taps located in the centre of the bath. Central tap positioning allows you both to lay back and unwind without have scolding hot taps poking into your back!
The Riho Grande – ultimate 2 person spa bath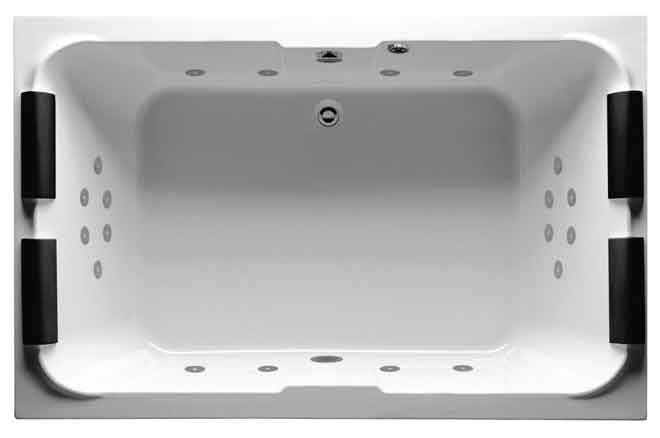 If you have been searching for a bath for two people then you need look no further than our superb Riho Grande luxury bath.
With dimensions of 1800mm (L) x 1150mm (W), this delightful bath will allow 2 of you to relax comfortably, probably with room to spare.
The gold standard of large baths, the Grande by Riho offers a completely new bathing experience. The bath is modern but at the same time stylish and classical with super-clean finish. Supplied with 2x pillows, you and a partner can unwind for hours.
Formed from 5.5mm LUCITE acrylic sheet, this bath is covered with a 20 year guarantee and features a 18mm encapsulated baseboard with an extra reinforcement layer delivering the ultimate in strength, rigidity and heat retention. All this ensures a quality experience, which will surpass expectations.
---
RELATED ARTICLES
• How to clean a whirlpool bath
• How to fit and install a bath screen