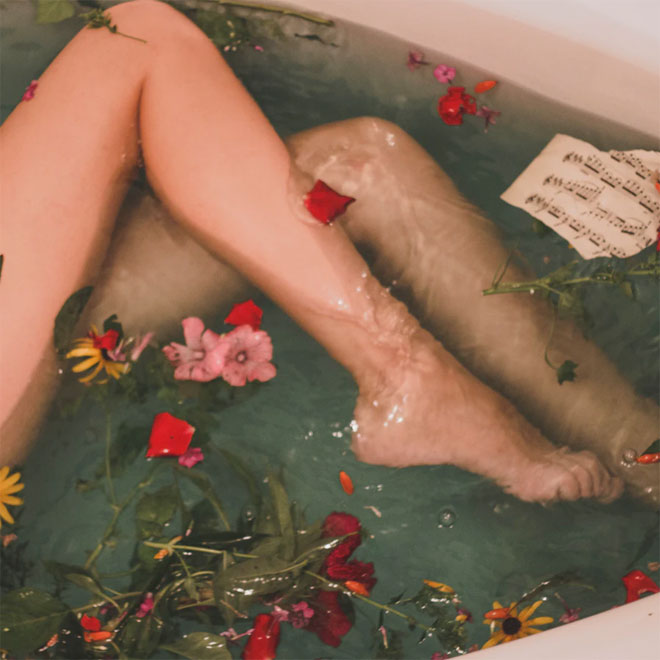 Hydrotherapy is basically the use of water to alleviate pain relief and promote well-being. It often involves doing exercises in a hot water pool.
There are records showing that water has been seen as therapeutic throughout history.
The ancient Egyptians, Greeks and Romans were big fans of hot public baths and old Chinese and Japanese civilisations were also pioneers of hydrotherapy.
What is Hydrotherapy used for?
Usually involved using water at a temperature of between 32 – 36°C, hydrotherapy is especially good for treating joint pain.
Those who have had joint replacements and those suffering from osteoarthritis are reported to particularly benefit from the therapy, though it serves a useful purpose for many different types of arthritis.
It's also often used to help the symptoms of stress, fibromyalgia, muscle pain and improving flexibility.
Being in water reduces the effect of gravity and the heat helps to improve blood circulation, alleviating pain.
Our Hydrotherapy hot tubs
All of our luxury whirlpool baths can provide some of the benefits of hydrotherapy and we' have a massive range of sizes and features to choose from.
Below we've included a couple of our top picks that we're sure you agree requires closer inspection.
Trojan Kent Whirlpool Bath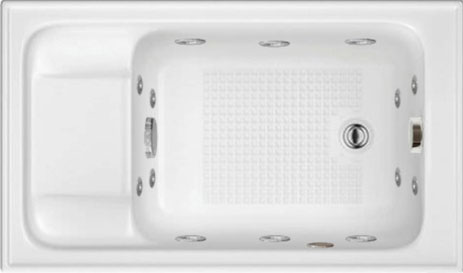 Measuring 1220 x 720mm, this Trojan Kent bath is a sit in bath, meaning it's easily accessible and great for those with mobility problems.
The bath has an air control so that you can adjust the flow of air through the jets, enabling you to maximise the hydro-therapeutic benefits.
There is also a unique inline-heater that is switched on at the same time as the unit. This ensures that the temperature of the water is optimised ofr the utmost in comfort and well-being.
---
Riho Grande Whirlpool Bath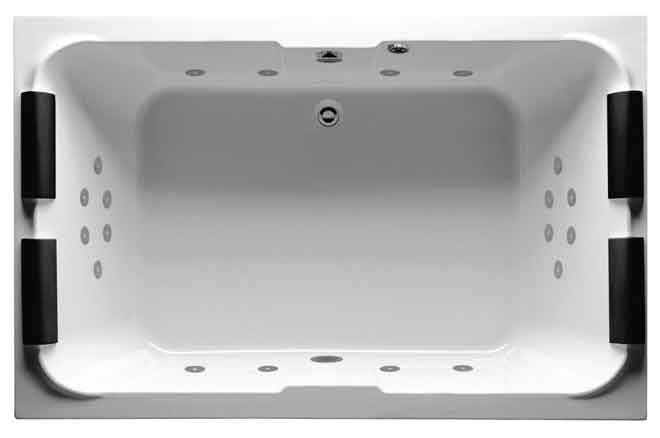 Considered by many to be the gold standard of home spa baths, the Riho Grande is a large bath, measuring in at 1800 x 1150mm.
This whopper is large enough to comfortably contain two people, which also means it's great for one person stretching out and incorporating some hydrotherapy exercises into their bathing experience.
With its timeless and classic design, the British-made Grande is available with a range of luxury options, including chromotherapy LED lighting, extra 12 jet air spa system and flow diverter.
A classic bath if ever there was one!
RELATED ARTICLES