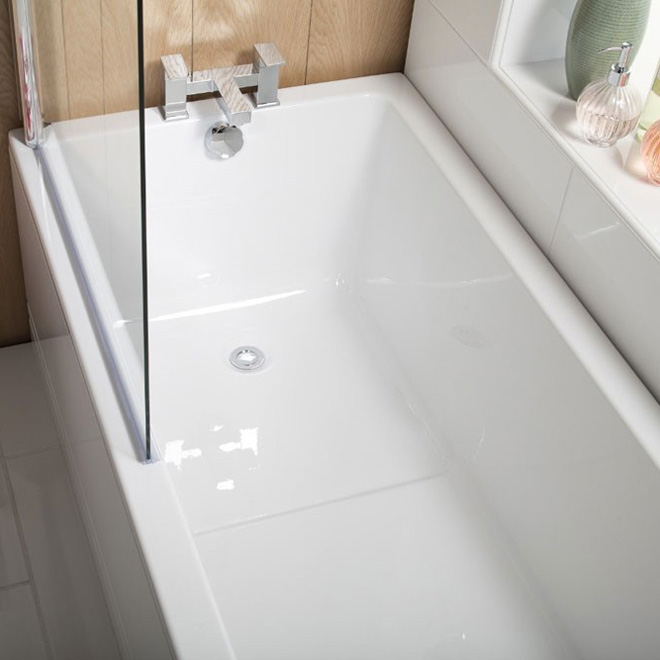 If you are renovating or upgrading your bathroom, then one of the key decisions you'll need to make is whether your should install a bath or a shower. Or both.
In this article we'll look at the pros and cons of the bath vs shower debate to help you make an informed decision.
Bath only
There's not many things in this world than having a nice relaxing soak in the tub. Many will attest to the fact that laying back in a warm bath de-stresses them physically, mentally and emotionally.
From an aesthetic point of view, a stunning freestanding bath in a traditional bathroom is one of the most fantastic sights in interior design. If you look through any magazine, Instagram feed or design website, some of the most amazing and popular photos include bathrooms with freestanding tubs.
If you are redoing your bathroom with an eye on selling your home in the future, ensuring you continue to have a bath will be an extra attraction for any future buyers. While it might have minimal impact on the value of your home, potential buyers will always prefer to have a bathroom with a bath rather than without.
Shower only
It could be the case that your main family bathroom is fairly small and would benefit from the extra space gained from only having a shower cubicle.
People who convert their bathrooms to a wet-room will usually have a shower rather than a bath and enjoy the extra space and lower maintenance it brings.
For many people who have busy lives, there simply isn't time to spend ages in a bath, so a shower is a quick and effective way of washing yourself without the lengthy wait of filling up a bath.
Showers can also be very luxurious and you don't have miss out on pampering yourself just because you don't have a bath. Body jets and cascading showers are just two of the options that allow showers to give you that feeling of indulgence.
Best of both
Ultimately, the ideal situation would to have a bath and a shower in your bathroom, so you've got the choice of exactly what you want when you feel like it.
If you don't have space for a separate bath and shower cubicle, then you should consider P and L shaped baths that combine the two.
You get all the luxuries of a standard rectangular bath, but with a wider area at one end to allow you to have a shower and move around comfortably.
At Luna Spas we have a fantastic range of luxury P and L shape baths that allow you to incorporate a whirlpool bath system and a shower. This means you can get the best of both bathing worlds and enjoy the benefits of hydrotherapy in your family bathroom!
RELATED ARTICLES
• Our favourite letter shaped baths
• Baths with or without a shower?