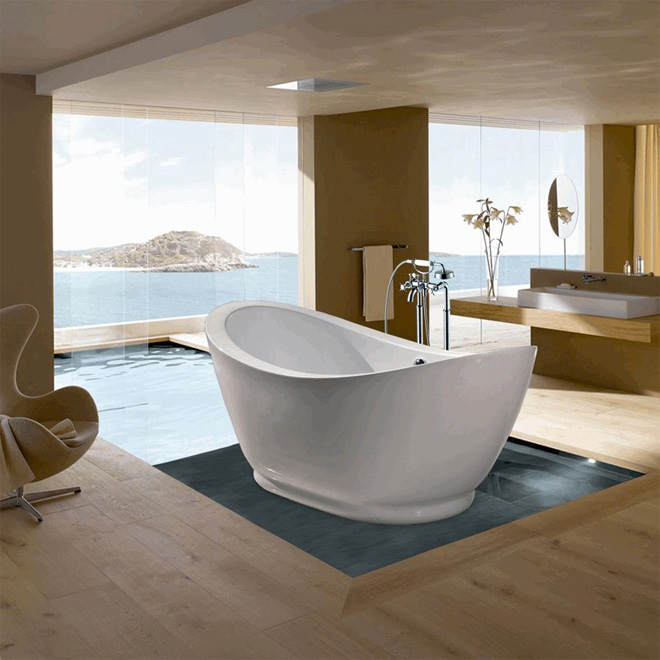 Updating the bathroom doesn't have to be a challenging experience and there are plenty of ways in which you can create a fresh, new look without having a total revamp.
From new taps to accessories the small things really can make a big difference.
Here are five ways to update your bathroom.
Fit new bathroom taps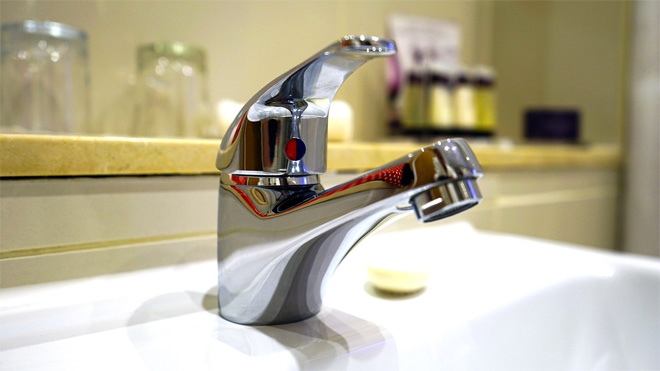 Taps are available in more eye-catching designs than ever before ranging from taps with a black and even a white finish to the increasingly popular open spout tap.
New bathroom taps are ideal for bringing your bathroom right up-to-date and can enhance the overall look of the room. Open spout taps are perfect for creating a chic, contemporary look and provide a waterfall effect for a feeling of calm and relaxation.
Taps with a black finish are ideal for adding a bold, designer look, while white provides a cool, minimal look.
Add style with a heated towel rail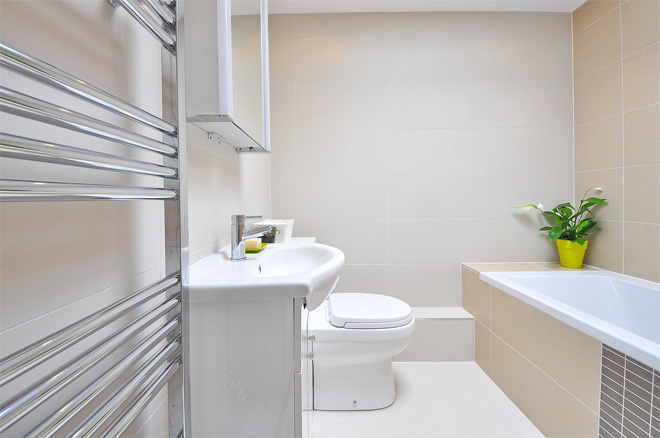 Replacing your tired looking radiator with a heated towel rail will instantly add style to your bathroom, while ensuring of warm, dry towels.
Heated towel rails are available in an array of sizes to fit the space you have as well as styles and finishes including chrome, white and even anthracite.
In addition to your heated towel rail you may want to install electric underfloor heating to ensure that your bathroom feels warm and welcoming during the cold, winter months.
What feels better than walking onto a luxuriously warm, tiled floor when its freezing cold outside?
Install a bath screen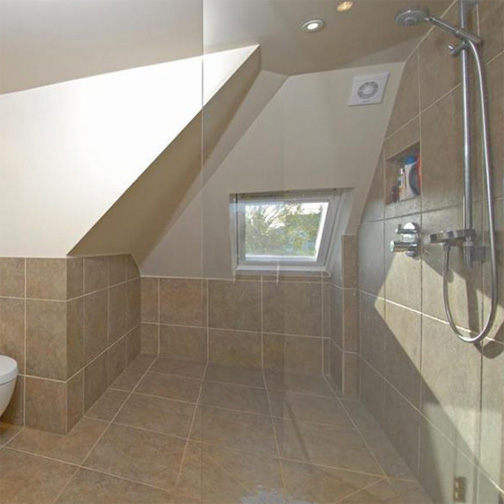 Bath screens provide a far better solution for creating an effective waterproof seal compared to shower curtains.
A bath screen is also ideal for creating a sleeker, minimalistic look to your bathroom and helps to create an open, airy feel.
Bath screens are available in a variety of styles including folding, sliding and hinged to suit your requirements.
Some bath screens even feature a handy towel rail to ensure your towel is easy to grab after a bath or shower.
Choose a new bathroom mirror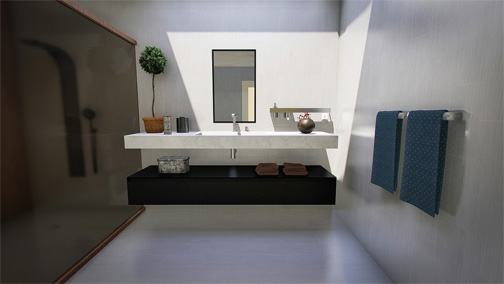 Even replacing the mirror in your bathroom can help to create a new look, consider opting for a mirror with lights so you can see exactly what you are doing when applying your make-up or shaving.
A new mirrored cabinet is also a great idea and easily updates the look of the room.
Mirrored cabinets ensure that your toiletries are within easy reach.
Upgrade your shower
Upgrading your shower will not only update the look of your bathroom or en-suite but will provide you with a fantastic showering experience.
Modern shower kits which feature a fixed shower head, shower handset and thermostatic shower valve are available in a variety of styles to compliment and enhance your bathroom design.
A new modern shower can also create an eye-catching feature in your bathroom.
---
RELATED ARTICLES
• A guide to bringing your bathroom back to life
• How to create a classic bathroom in your home
• How to transform your attic into a stunning bathroom 
---