When considering what type of new bathroom suite to install in your bathroom, one of the most common questions is regarding the correct size of bath tub for your bathroom.
Because baths are available in quite a few different dimensions, you may think there is not a standard, or normal size. However, just because you can choose the size, does not mean there isn't a standard size, as we'll show below.
The standard bathtub size
The standard bathtub size in the UK is 1700mm (L) x 700mm (W) width.
Considering the average UK bathroom measures 2700mm x 2300mm, this standard size makes perfect sense to have enough room to the side and at the end of the tub.
Clearly, being able to have enough room for a sink and a toilet is vital so this size bath is perfect for the average UK bathroom.
Luna Tamar Whirlpool Bath
We have a great range of standard 1700 x 700mm baths with one of the most popular being the Luna Tamar. With a large bathing area, the stylish rounded lines gives the Tamar bath a unique, distinctive, luxury feel. No wonder it's a customer favourite!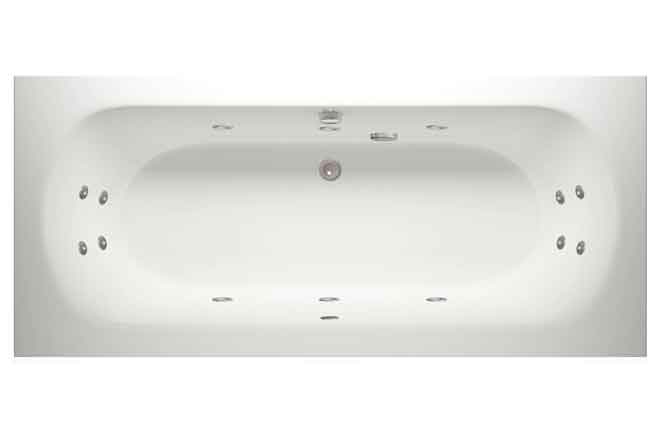 Small baths
If you have a small or oddly shaped bathroom then there's no reason for you to miss out on the luxuries of having a bath because tubs exist which specially cater for small bathroom installation.
The most common small baths still measure 700mm in width but with shorter lengths of 1500mm or 1600mm. Corner baths are also a great option for bathrooms that are lacking in space.
Luna G2 Compact Whirlpool Bath
The smallest whirlpool bath we offer is the Luna G2 Compact Whirlpool Bath which measures 1400mm (L) x 700mm (W). This is a fantastic option if you have limited place as it is much shorter in length while still providing all the options you'd expect from a luxury whirlpool bath.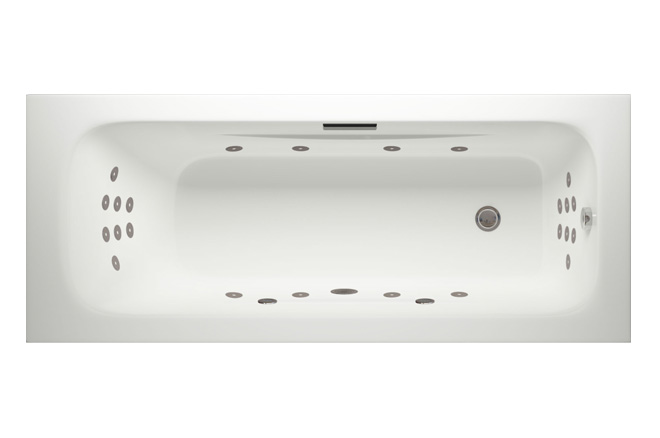 Large baths
If you've got the luxury of a very large bathroom, you may well want to go bigger than the standard tub size of 1700mm x 700mm.
Indeed, a common big bath size is 1800mm (L) x 850mm (W), offering considerably more space than a standard bathtub. Such large baths are often double-ended, meaning the taps are in the centre and quite often can accommodate two adults.
Riho Grande luxury whirlpool bath
Our largest luxury whirlpool bath is the Riho Grande, which measures a massive 1800mm (L) x 1150 (W) – more than enough space for two adults to relax comfortably.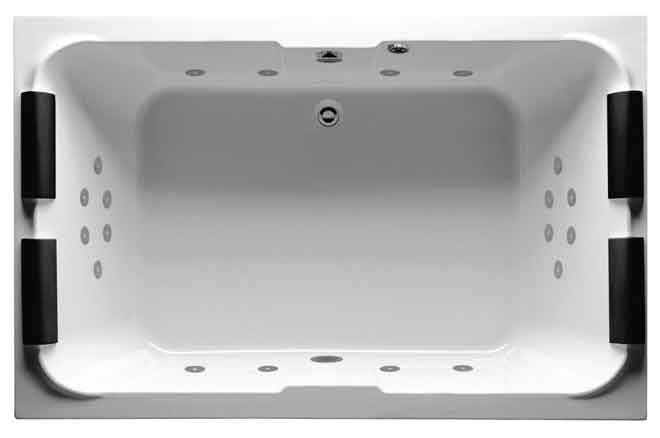 ---
RELATED ARTICLES
• Finding a comfortable bath for your home
• Bathroom storage ideas for small bathrooms