"For those colours which you wish to be beautiful, always first prepare a pure white ground."
– Leonardo Da Vinci
---
The most common colour for a bathroom is undoubtably white or some kind of variation thereof.
White helps to achieve that minimalist look of organisation and clean lines which we associate with cleanliness.
The bathroom is one of the most used rooms in our home, so it's important it looks clean and uncluttered. Healthy body, healthy mind.
As Da Vinci suggests, you don't just have to stick to pure white. White can be paired beautifully with greys and black for that monochrome look.
It also provides an excellent basis for adding a splash of colour in the form of wall hangings, towels and other accessories, without diluting those smooth and crisp clean lines.
---
"White…is not a mere absence of colour; it is a shining and affirmative thing, as fierce as red, as definite as black. God paints in many colours, but he never paints so gorgeously – I had almost said so gaudily – as when he paints in white."
– G. K. Chesterton
---
Below we have included some gorgeous images of incredibly stylish bathrooms that have white as the predominant colour.
If you're in the process of redecorating your bathroom, or even just thinking about giving it an upgrade, we hope you will take some inspiration and apply some of these stylish aspects into your own bathroom!
---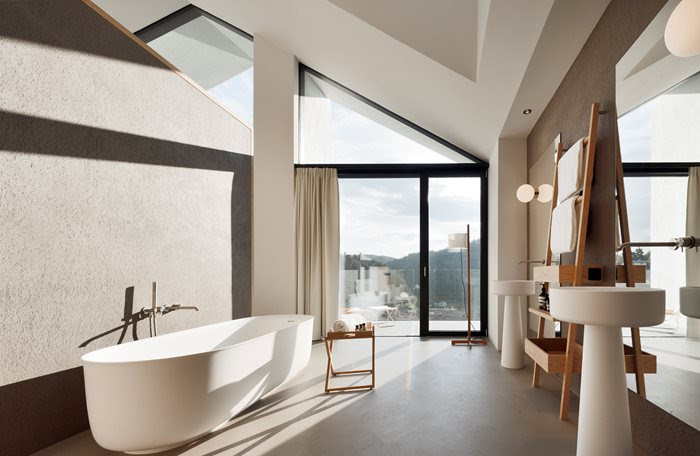 ---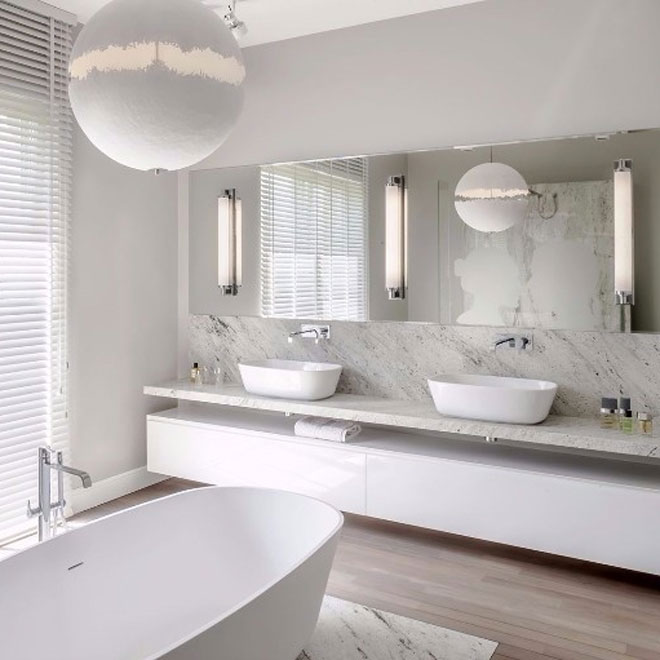 ---
---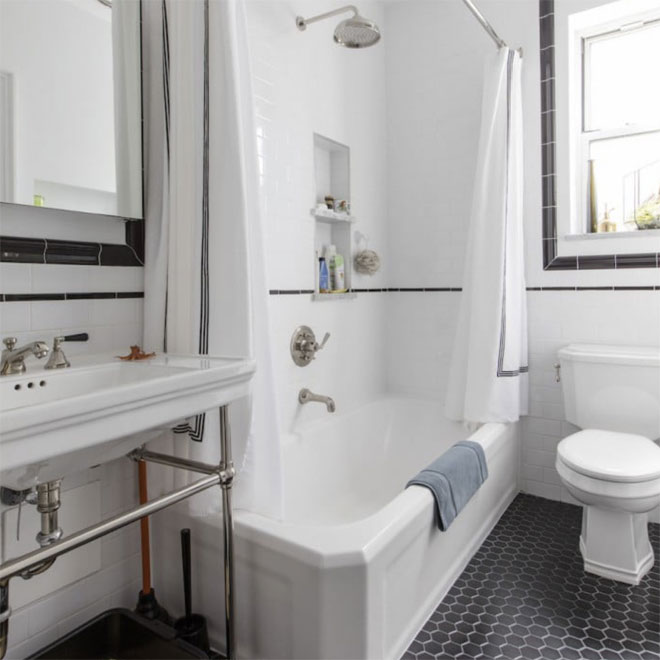 ---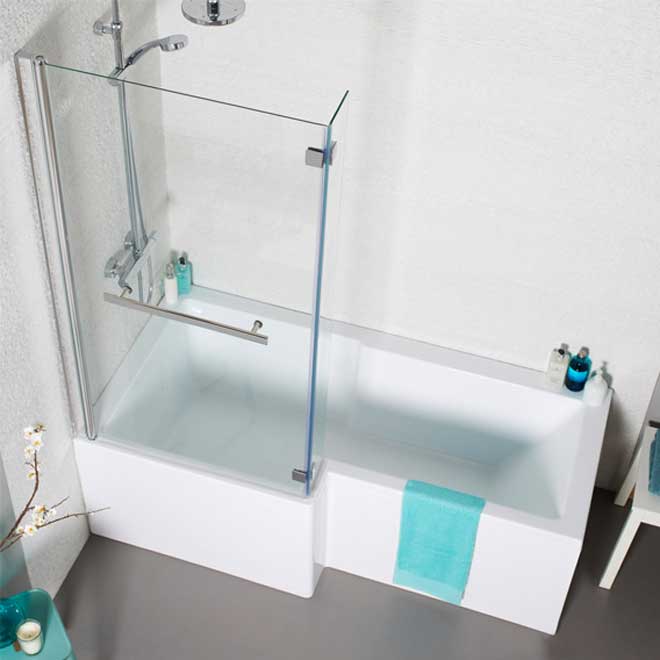 ---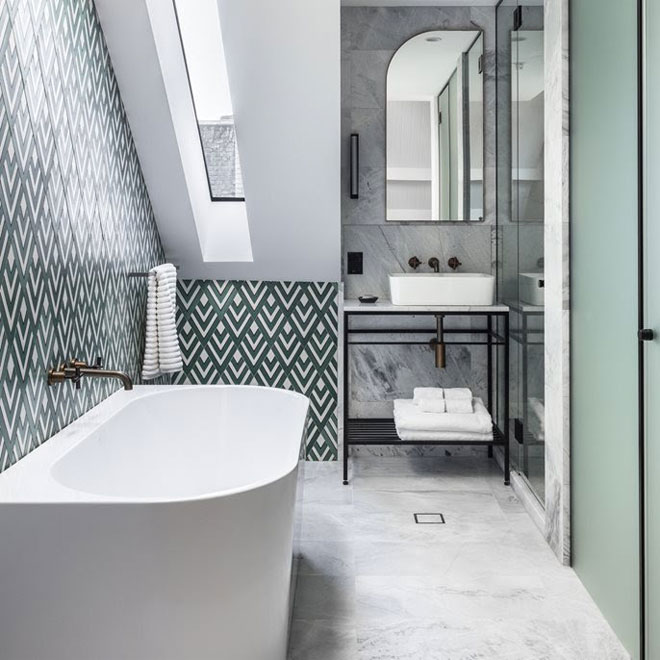 ---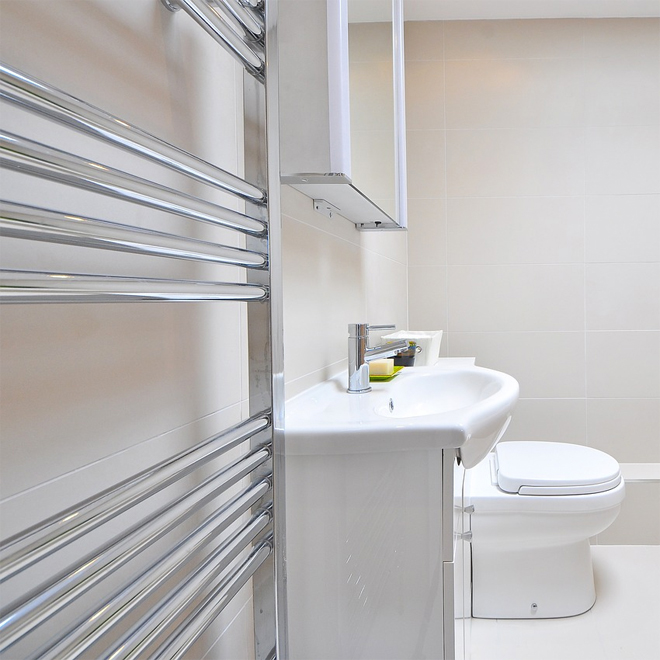 ---
---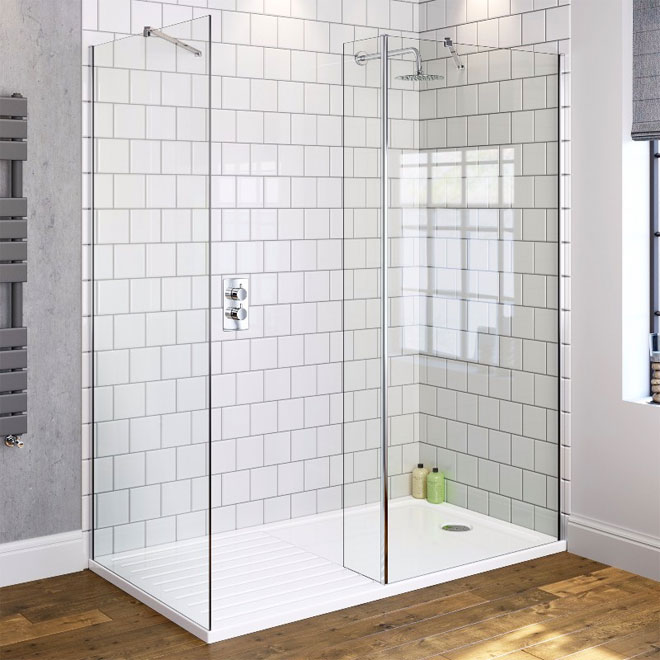 ---
RELATED ARTICLES
• 10 stunning bathroom designs to inspire you
• 11 inspirational Pantone rooms worldwide