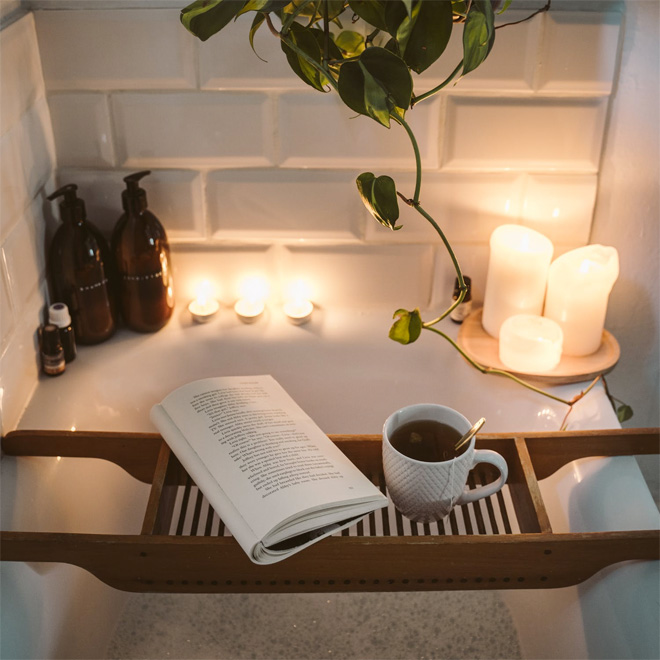 Here at Luna Spas, we recognise that everyone's bathing needs are different. This is why we try and offer a large range of luxury whirlpool baths that cater for all sorts of needs, no matter how large or small.
Many bath suppliers have fallen into the trap of thinking big is better and have started to offer fewer and fewer whirlpool baths that are suitable for small bathrooms.
We understand that space is often tight in many houses and apartments and not all of us have the luxury of huge family bathrooms where space is no object.
So below we show you our 4 favourite baths that we feel are suitable for small bathrooms.
1. Trojan Kent Whirlpool Bath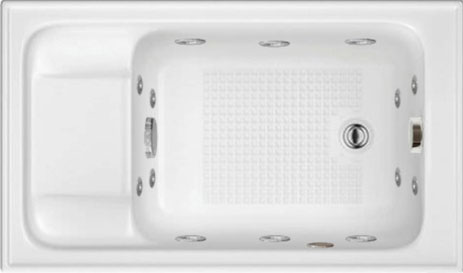 Measurements: 1220 x 720mm
Commonly known as a 'micro bath' the Trojan Kent is one of the smallest whirlpool baths in our catalogue.
The Trojan Kent is ideal for small spaces and allows you all the features of a luxury spa bath which you might not have thought possible if you have a small bathroom.
As a sit-in bath, this is also a good option for those with mobility restrictions as it is incredibly easy to access. The textured base gives extra confidence underfoot, meaning you can get in and out with a reduced fear of slipping.
2. Luna G2 Whirlpool Bath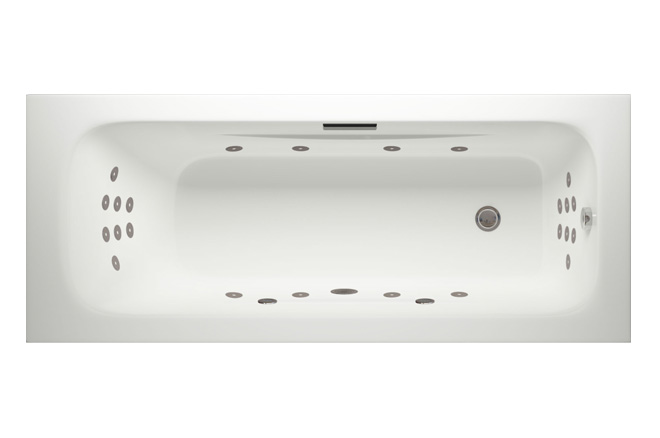 Measurements: 1400/1500/1600/1675/1700 x 700mm
If you have a long and very thin bathroom, then the Luna G2 is definitely a spa bath you should consider.
With a choice of 5 different lengths, the fact the G2 is only 700mm wide makes it the one of the narrowest baths we stock and could be perfect for your space.
Once you're in the bath, you don't notice how narrow it is as the spacious tub and contemporary whirlpool features make this bath great value that will surpass expectations!
3. Bathe Easy Comfort Bath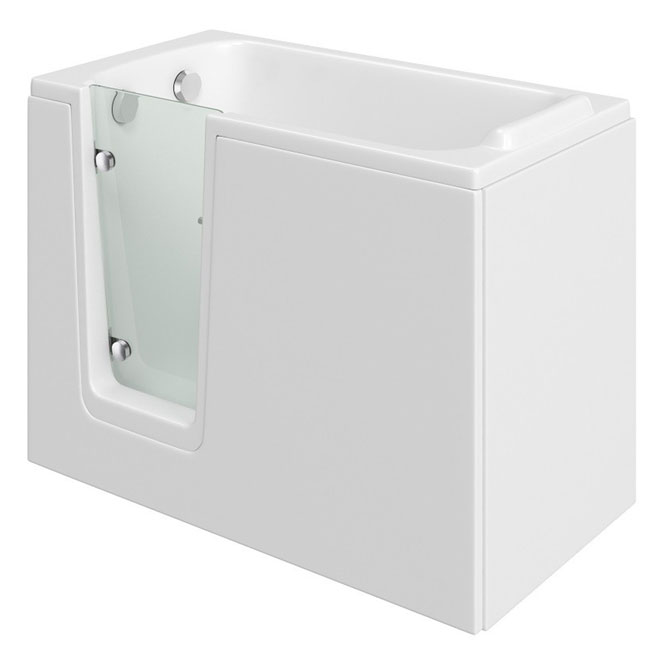 Measurements: 1210 x 650mm
Officially the smallest bath we have, the Bathe Easy Comfort is an easy access bath really suitable for those with limited mobility.
This space-saving tub features an integral seat, making the bathing experience really enjoyable and accessible. Fitted with a 10mm glass door, it features anti staining technology and is fitted with super stylish stainless steel handle and door hinges.
A fantastic option for anyone who needs this type of bath and only has limited available space in their bathroom.
4. Luna Sevilla Corner Bath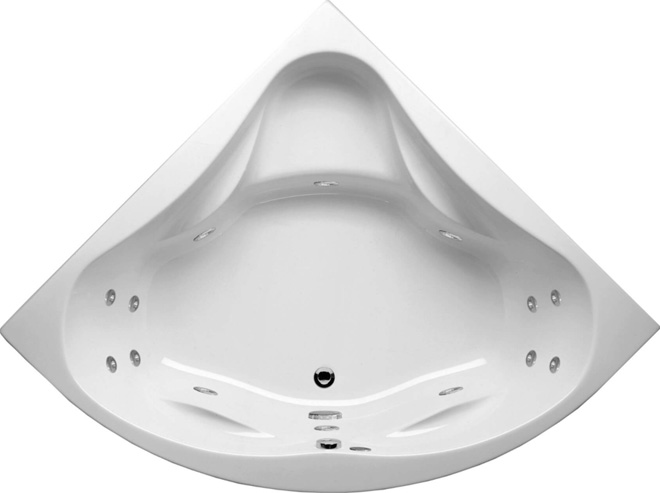 Measurements: 1300 x 1300mm or 1500 x 1500mm
With many small bathrooms, often the best use of space is by optimising one corner of the room. While making the most of the space you have available, you might find a corner bath gives you more room to manoeuvre than a traditional rectangular tub.
This is definitely the case with the Luna Sevilla, which many say gives the impression of having an outdoor hot tub in your very own bathroom!
Not only does the Luna Sevilla come with all the features you'd expect from a high quality whirlpool bath, it also looks fantastic as well. The classic lines and symmetrical design will make this bath a stunning focal point of your bathroom.
---
RELATED ARTICLES
• Our quick and simple bathtub buying guide
• Decorating bathrooms without windows