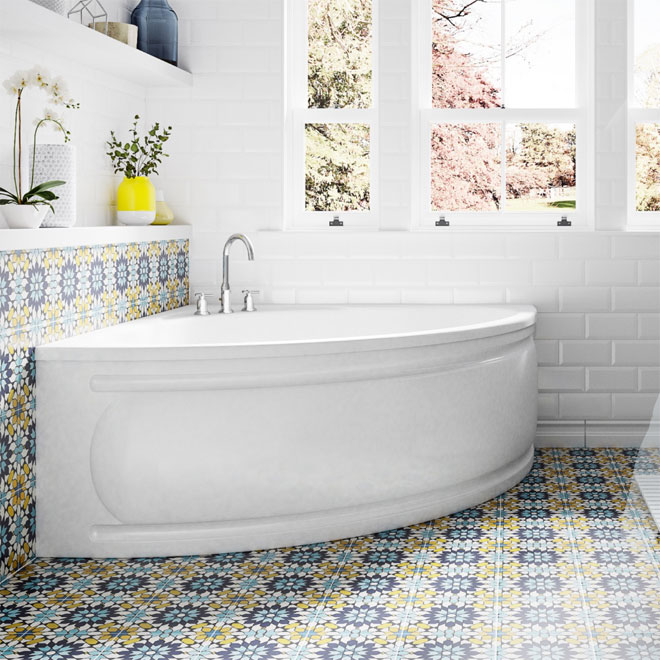 Baths manufactured by Trojan are well-known for their excellence and high build qualities, so it's safe to say, yes they are 'good'.
Having started out all the way back in 1975 as a very small company, Trojan has grown to become one of the biggest makers of acrylic baths in Europe.
Using it's specially-patented Trojancast system, Trojan baths have a reputation for being incredibly strong and this reinforcement process can be added to most of their baths.
At Luna Spas, we are proud to offer some of Trojan's finest whirlpool baths as listed below.
Trojan Art Deco Whirlpool Bath
You can choose from two different sizes with our stunning Trojan Art Deco Whirlpool Bath – 1700 x 700mm or 1700 x 750mm.
This is a single-ended bath that is extremely well-suited to a traditional styled bathroom. It also looks fantastic matched with traditional bath taps too!
The Art Deco can be fitted with our Tranquility, Super Lux or Quantum whirlpool jet systems.
Trojan Kent Whirlpool Bath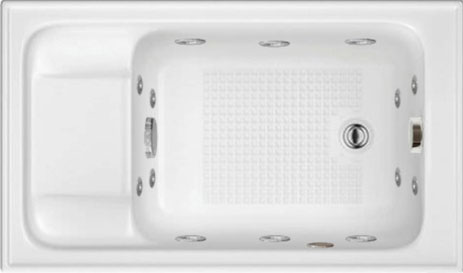 Known as a micro sit-in bath, the Trojan Kent measures in at 1220 x 720mm. This bath is perfect for small bathrooms, allowing all the luxuries of a regular whirlpool bath to exist in a small package.
The Trojan Kent Bath is also fantastic for older and less able-bodied people, as it provides easy access and a textured base for extra grip underfoot.
This bath is provided with our 14 jet Quantum Whirlpool System.
Trojan Orlando Whirlpool Bath
Our Trojan Orlando Baths measure 1500x1050mm and feature smooth and beautiful elegant lines, resulting in an absolutely delightful finish.
Available in left or right orientations, the Orlando can be fitted with our Super Lux or Quantum whirlpool jet systems.
---
---
RELATED ARTICLES
• What are the benefits of a whirlpool bath?
• Discover the range: Quantum Whirlpool Baths