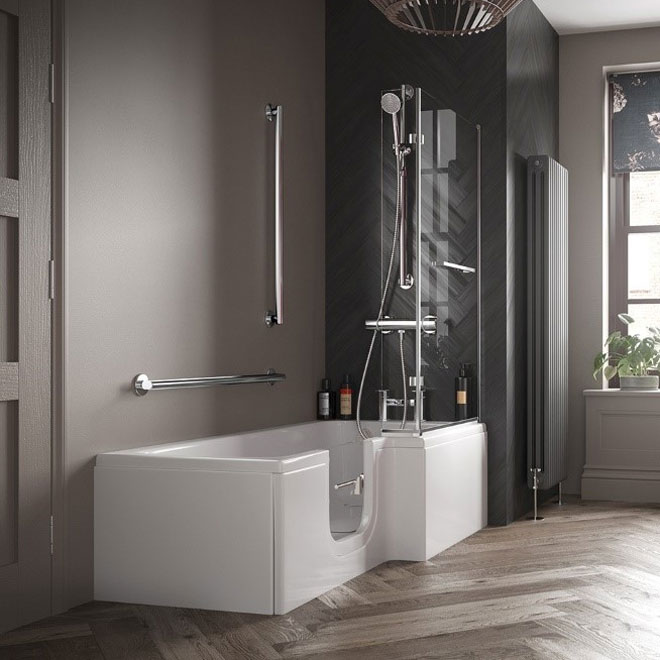 The steep sides of traditional bath tubs can prove problematic to many with disabilities or mobility problems and can make it difficult to get in and out of the bath easily.
Of course, a very simple solution to this is to have a walk-in shower or wet room, however these don't quite satisfy the need to have a relaxing deep bath.
Fortunately, there's no need to sacrifice a lovely hot bath due to the wide range of fantastically-designed walk in baths that make accessibility a breeze.
The most common types of walk-in baths
Although many extra accesories and options are available to add on, there are really two main types of walk-in bath available on the market:
Full length bath with opening door
Sit up bath with opening door
The best choice for you is really dependent upon your range of movement and mobility.
A sit up bath is taller than a regular bath and contains a seat so that you will be literally sat down in the water.
These are helpful if you find it very difficult to stand up from a horizontal position and will make it easy to get out once you've finished.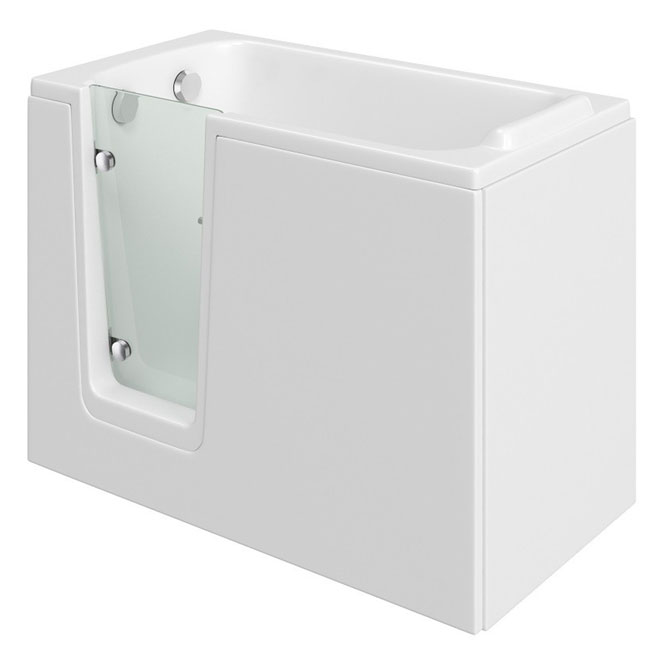 The full length bath is pretty much the same as a standard bath, except it contains a door to allow you to get in and out without lifting you legs up over the side.
If you're able to get up from a horizontal position by just have difficultly lifting you legs up high, then this could be suitable for you.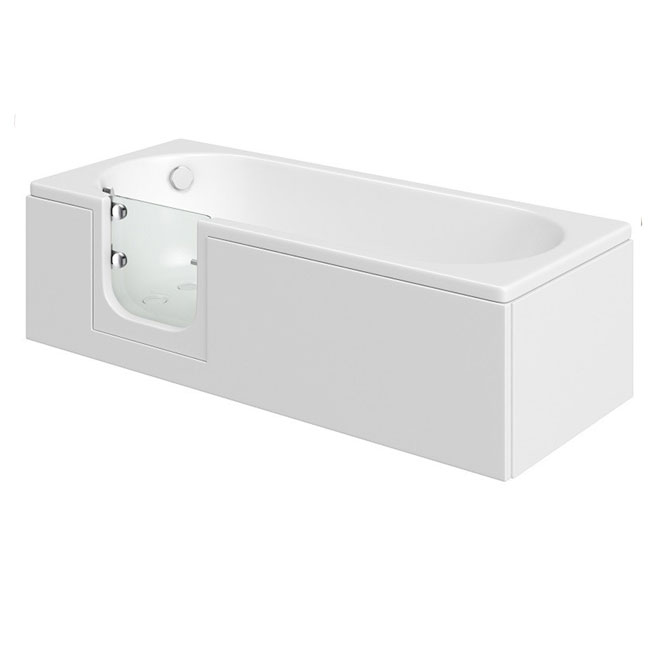 High quality manufacture
Of course, when selecting a walk-in bath, it's important that you choose one that is going to be reliable and serves you for years to come.
We are proud of the fact that our easy access whirlpool baths are manufactured to the highest standards.
The high quality acrylic sheeting provides a sleek smooth finish and the top notch door access system contains durable hinge system and outstanding watertight sealing.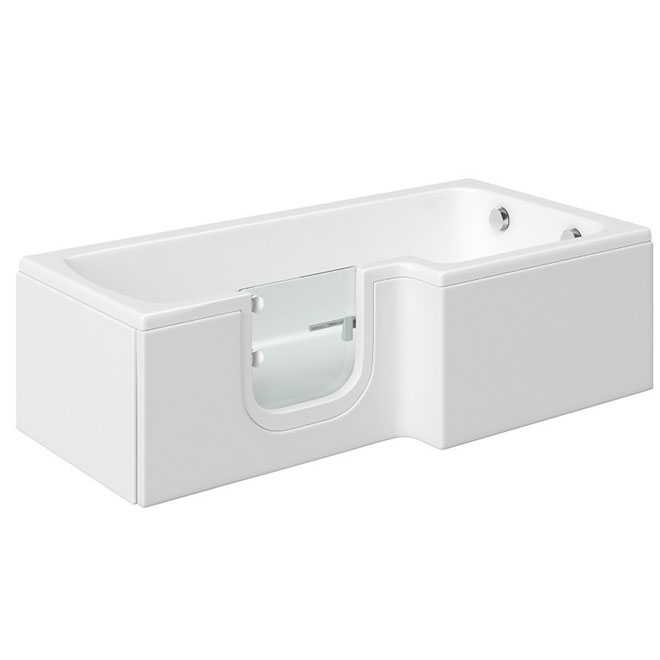 Luxury easy access bath options
All of our luxury walk-in baths contain variable air spa system with a choice of soothing multi-jets that can help with blood flow and muscle relaxation.
The system is controlled via a waterproof electronic touchpad mounted on the inside face of the bath, so you can comfortably fill the bath to your satisfaction without getting scolded.
Our baths have the option of coming with chromotherapy LED lighting to allow you set the mood and atmosphere of your luxury bath, or you can choose from the pre-programmed therapies.
Additionally, you can choose to include a thermotherapy inline heater. This turns on when the system is switched on to keep the temperature of the water at its optimum for maximum well being.
---
RELATED ARTICLES
• Health benefits of a jacuzzi