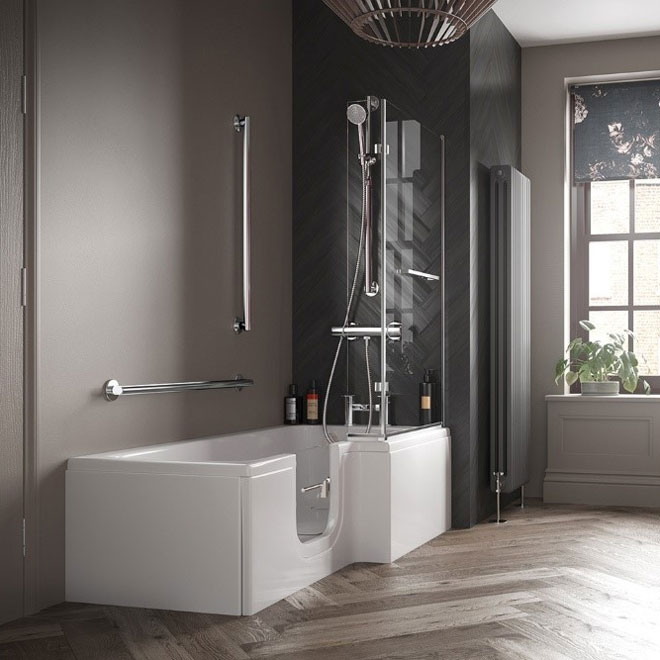 For anyone with mobility limitations who needs assistance with bathing, it's very important to get something functional and comfortable. However, there's no reason why an easy-access bath shouldn't be stylish as our suggestions below make evident.
If choosing a bath on behalf of someone who needs it, it's always important to be sensitive to their emotions and requirements.
Being able to wash properly is an important part of maintaining dignity, so we hope that our favourite baths below strike the right balance between being easy to access and containing all the elements of a luxury bath.
1. Trojan Kent Whirlpool Bath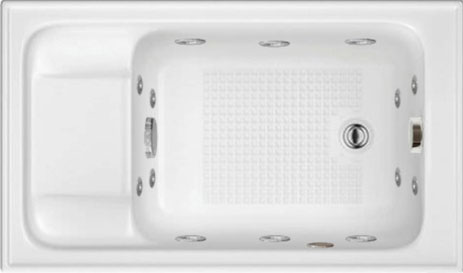 Commonly known as a 'micro bath' the Trojan Kent is one of the smallest whirlpool baths in our catalogue.
Because it's a sit-in bath, the Trojan Kent is also a good option for those with mobility restrictions as it is incredibly easy to access. The textured base gives extra confidence under your feet, allowing you to get in and out without fear of slipping.
The Trojan Kent is great for small bathrooms and provides all the features of a luxury spa bath which you might not have thought possible if you have limited space.
2. Bathe Easy Comfort Bath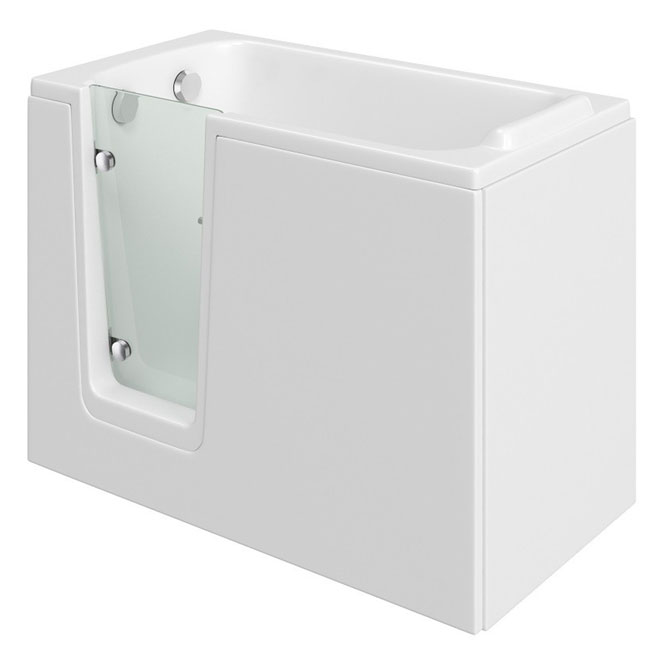 Officially the smallest bath we have, the Bathe Easy Comfort is an easy access bath specifically designed suitable for those with limited mobility or who need bathing assistance.
This space-saving bath showcases an integral seat, making the bathing experience both accessible and very enjoyable. Complete with a 10mm glass door with anti staining technology, the Comfort is fitted with a really swish stainless steel handle and door hinges.
A superb choice for anyone requiring this style of bath yet has limited available space in the bathroom.
Bathe Easy Cascade Bath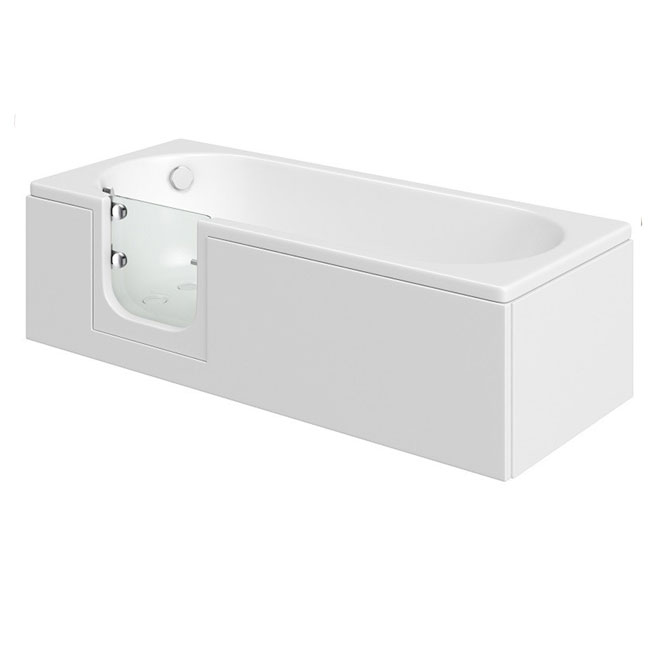 The Bathe Easy Cascade will fit effortlessly into any bathroom style.
With an easy access glass door, this allows anyone who would otherwise struggle to climb over the rim of the bath, access to a wonderful hydro massage experience.
Available in the popular 1700×700 sizes, this bath can also be specified left or right-handed, making sure it can adapt to your personal requirements.
Designed with a double waste, you can expect 40% quicker drainage than a single waste, for safety, piece of mind and convenience.
RELATED ARTICLES
• Best bath options for the elderly
• Baths with doors: what should you look for?