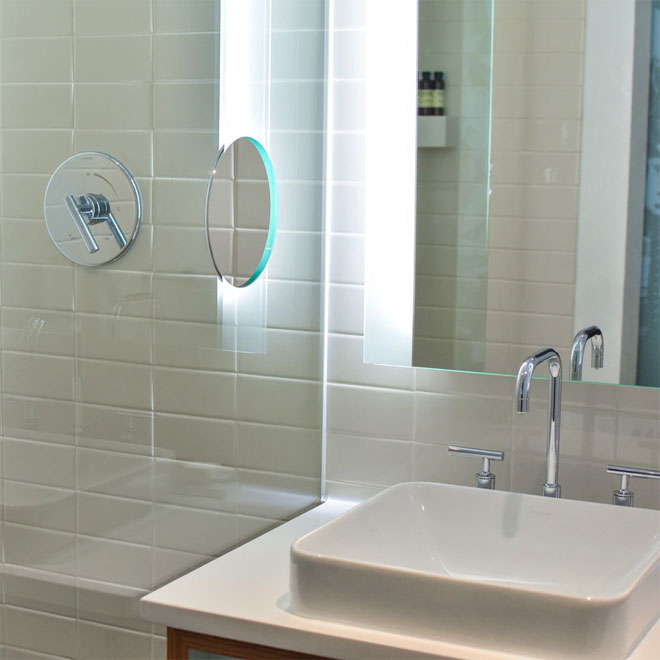 When considering installing a bathroom that is suitable for an elderly person, it's important to take emotions into account as well as the practicalities of the situation.
A younger person arranging a bathroom on behalf of an older person must try to remember that it can be quite a big step for someone to accept that they require assistance and special treatment in regards to their bathroom facilities.
For this reason, an older person having their bathroom transformed to suit their needs will probably want the room to remain as homely and inviting as possible, without looking too much like a washroom that could be found in a hospital or an institution.
Fortunately, there are a range of bath options that are suitable for the elderly, but are also sensitive to independence and dignity.
Easy access baths for the elderly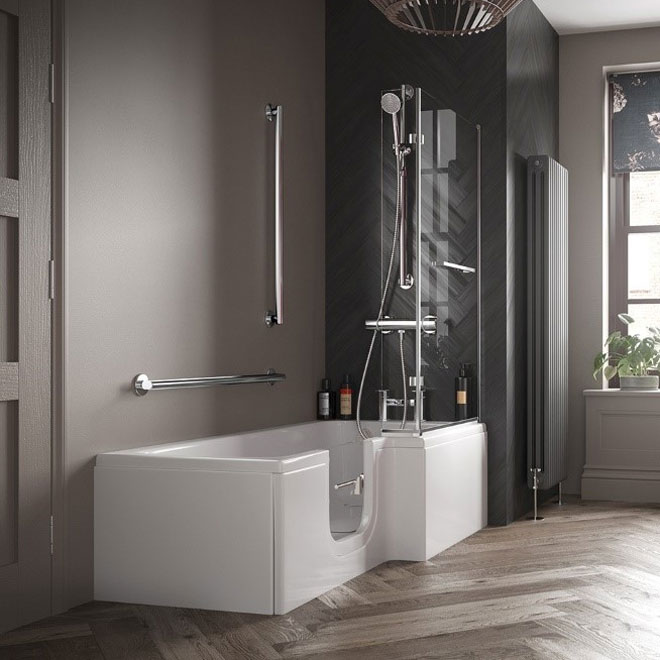 We have a range of special, walk-in baths that are perfectly suited to the elderly or those with mobility problems.
Regular baths usually have high sides that can make it very difficult for some to lift their legs up high enough to access the baths.
We offer several beautiful high quality baths that have the appearance of a standard bath but with the addition of a subtle door that makes getting in simple.
We also offer some high-sided baths with doors that enable someone to sit vertically, rather than laying horizontally, and still receive all the benefits of a relaxing warm bath.
---
Baths with handles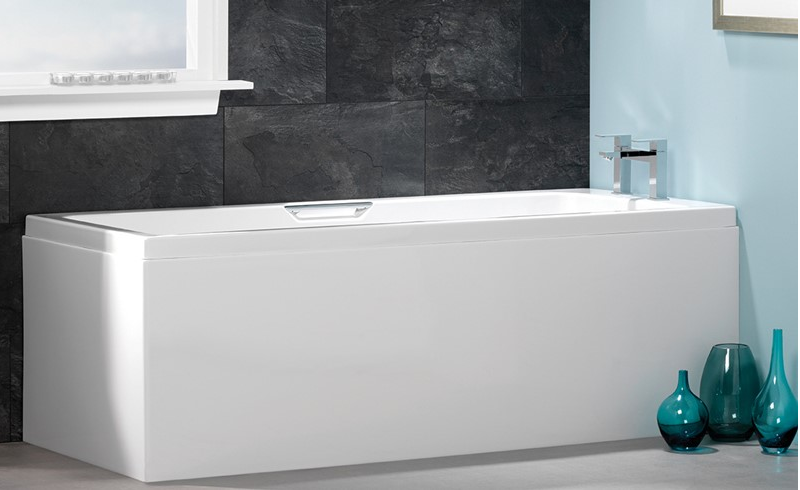 It may be the case that you don't feel a bath with a door is necessary in your bathroom.
It could be that you don't have a problem with lifting your legs over bath panels but could do with a little assistance either lowering into or getting up out of the bath. In that case we have a solution.
We offer a beautiful range of baths that look like a standard bathtub but subtly incorporate stylish chrome handles either side.
The handles are handily placed so that you can easily grip onto them for support as you start and finish your bath.
Not only are the handles practical, but the fact they are chrome plated makes them match perfectly with your taps and other metallic fixtures and fittings!
---
Whirlpool baths are relaxing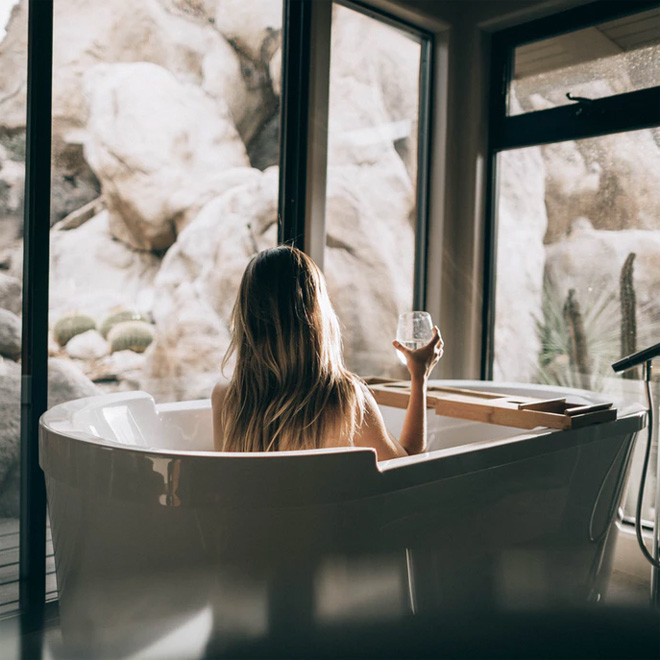 If you don't have mobility issues and are perfectly capable of getting in and out of baths, then you can simply consider the health benefits of installing a standard whirlpool bath in your home.
Getting in a warm bath and switching on the pressure jets is great for lowering your stress levels and can improve blood circulation around your body.
A nice warm bath can help relieve joint and muscle pain and increase flexibility, in ways that simply aren't possible out of water.
Add in the fact that your skin gets an excellent cleanse, you know once you've stepped out of a luxury whirlpool bath that you have done something very special and rewarding for your body.
---
RELATED ARTICLES
• Baths with doors: what should you look for?