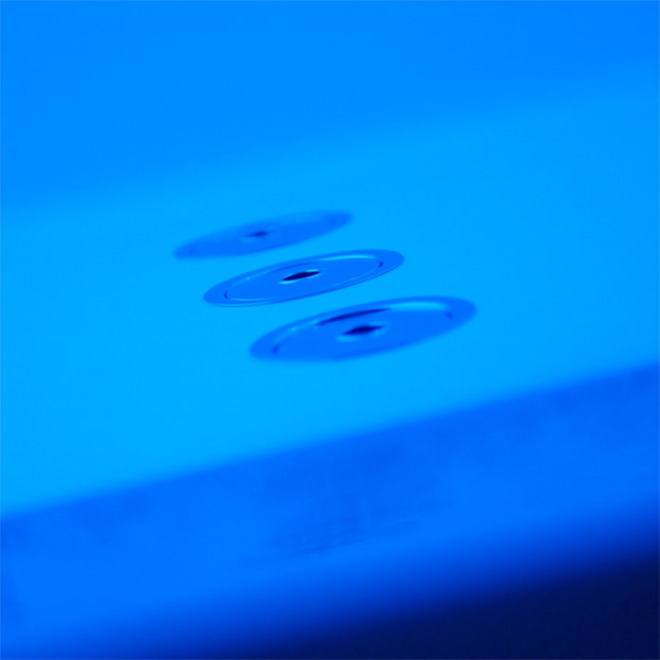 As with anything that gets a lot of use, your whirlpool bath will need some general upkeep and maintenance performed on it from time to time. This will extend the life of your bath ensuring you can enjoy it stress free for years to come.
In this article, we'll show you how to remove and replace the jets in your whirlpool bath.
Drain the water out of your whirlpool bath
Consult your bath's booklet or manual
Remove the jets and measure your jets
Purchase and install new jets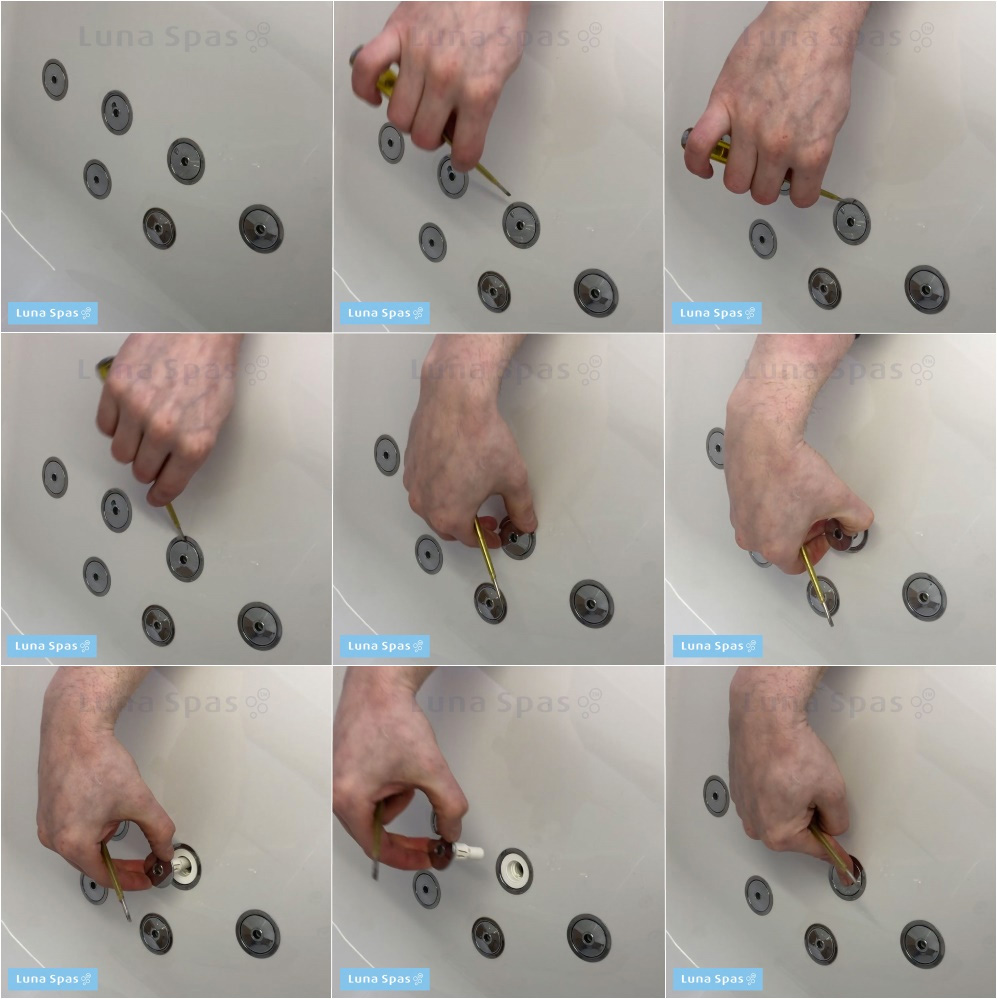 1. Drain the water out of your whirlpool bath
When performing any maintenance work on your whirlpool bath, it's important to drain all the water out of it before you start.
Our baths are 99% self draining which makes the process easier. Unlike many conventional whirlpool systems, our whirlpool baths do not trap water in the face of the jet or in the pipework between the jets and the pump. This is better for safety and is more hygenic than having stagnant water in the internal components of your bath.
However, you must switch off the power to your bath before removing any jets as a simple safety precaution.
2. Consult your bath's booklet or manual
If you don't have a whirlpool bath from Luna Spas, then please read your instruction manual before taking any action.
Our jets are very easy to remove and replace but your particular bath may have a different procedure or be more complicated so it's always better to double-check the manufacturer's instructions first.
If you don't have your instruction manual, you will normally be able to find a pdf version online by searching for your bath's brand and model number.
3. Remove and measure your jets
Most of our baths have c-Lenda® Flush Jets which are very easy to remove and/or replace. Often you'll find that your jets just need removing and cleaning rather than being replaced completely.
Removal simply involves placing a flathead screwdriver between the jet and the surround and gently levering it out. The jet can then be cleaned with a non-abrasive cleaner and pushed back into place.
Should you need to replace a broken or damaged jet, ensure you measure across the circular face and the depth that goes into the bath. This will help you to choose the correctly-sized replacements.
4. Purchase and install new jets
The best way to take the guesswork out of purchasing new jets is by contacting the manufacturer of your whirlpool bath directly.
Armed with your measurements and the model of your bath, the manufacturer should easily be able to recommend the correct replacement jets.
For all luxury whirlpool baths purchased from Luna Spas we are able to provide you with replacement c-Lenda® Flush Jets with ease. Simply contact us, let us know how many you want and we'll sort it out for you.
Replacement is as easy as popping the new jet back into place until it clicks in.
---
RELATED ARTICLES
• How to clean a whirlpool bath
• Do your whirlpool baths fully drain?