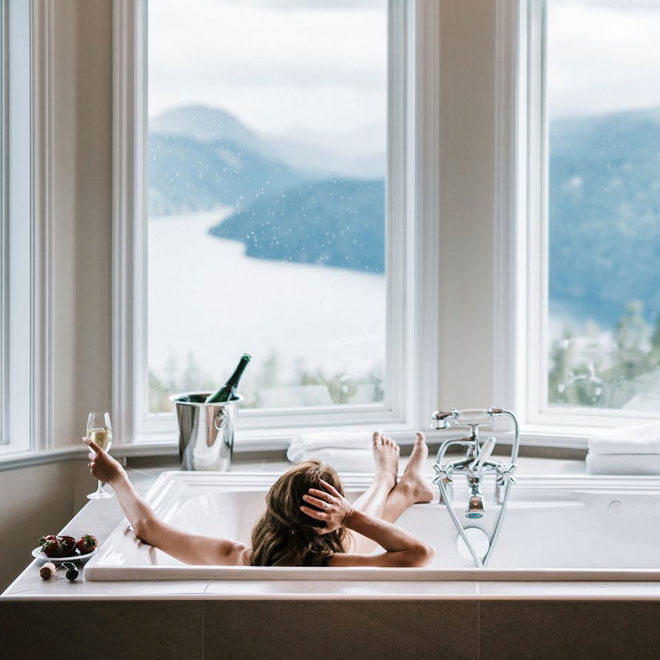 If you're considering getting all luxurious this year and treating your bathroom to a serious upgrade, you won't want to miss this.
Below we list our top selling whirlpool baths of 2020 so that you can get some inspiration from what other people have been installing to create their own spa style bathroom at home.
Carron Quantum DE Quantum Whirlpool Bath
Carron is a very well-known name in the world of bath manufacturing, having been in the business for generationsduring which they've carefully crafted a reputation for building some of the best bathtubs around.
This Quantum DE is is completely in line with that reputation, boasting a double ended and ultra contemporary design. The fact it's available in several sizes helps to ensure its enduring popularity.
---
Carron Quantum Integra SE Quantum Whirlpool Bath
All Carron baths are hand finished to the highest possible standards and the design of the Quantum Integra SE makes this clear for all to see.
With a fantastic ability to think ahead, Carron have designed this bath with accessibility in mind. The integrated grab handles make getting in and out a breeze, with the sleek minimalist lines making this bath a real force to be reckoned with.
---
Aquaestil Plane Quantum Whirlpool Bath
Another company with a well-established reputation, Aquaestil are a tour de force of high end bathroom manufacturing.
The Aquaestil Plane is another with a double-ended design which maximises the bathing space and gives you the choice of relaxing against either end. It also comes in several sizes.
A formidable bath that provides the ultimate in strength, rigidity and heat retention. All this ensures a quality experience, which will surpass expectations.
---
Carron Quantum DE Super Lux Whirlpool Bath
This version of the Carron Quantum DE is Provided with the superb Super Lux whirlpool system, which consists of 20 flush c-Lenda® mini jets.
These are specific directional compact jets and are capable of a powerful high air to water mix ratio which gives a deep hydro massage. Arranged in specific clusters at both the foot and back end, we prime them to provide incredibly soothing benefits to the whole body.
---
Carron Quantum DE Tranquility Whirlpool Bath
Just when you thought things couldn't get more luxurious, this version of the Quantum DE provides the ultimate in hydrotherapeutic experiences.
The outstanding Tranquility Pool whirlpool system is as near as you'll get to recreating a pampering spa weekend in your own home.
24 c-Lenda® mini jets, comprising of 20 directional compact jets and 4 flushing spinning jets, are perfectly positioned to maximise your relaxation and provide an intense and pulsating massage to your neck, upper shoulders and feet.
---
RELATED ARTICLES
• How to install a new bathtub at home
• Our quick and simple bathtub buying guide