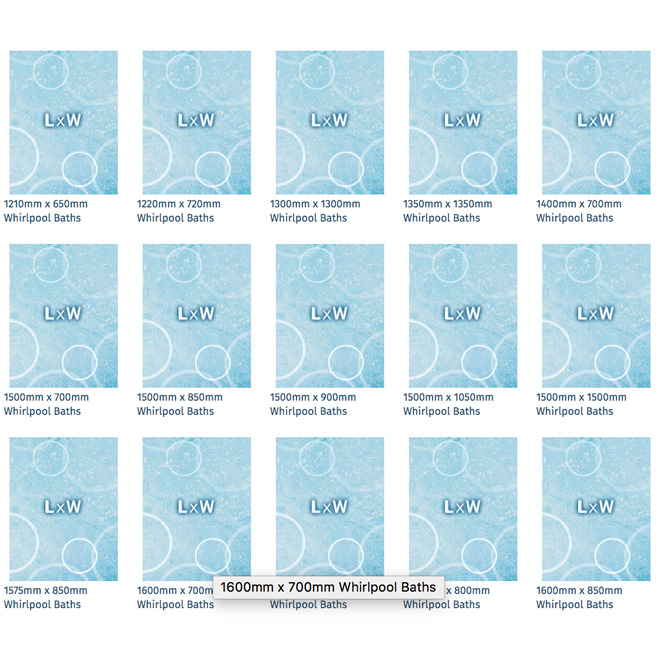 If you're not sure what size of whirlpool bath you should get for your home, here we provide a helpful list of all the whirlpool bath sizes that we offer on our website. All sizes are Length x Width.
What size whirlpool bath do you need?
Here are some things to think about when you are deciding on the correct sized whirlpool bath for your bathroom:
Measure the length of the wall you will be placing your bath against.
Measure the width into the room so that you can feel comfortable how much space you want the bath to take up in the room.
Consider where any taps, shower heads, shower screens and bathroom door will go.
If the room is currently empty, consider where the toilet and sink will be placed in relation to your bath.
For more information, please click on the button below to be taken to the Luna Spas Whirlpool Bath Size Guide.
---
RELATED ARTICLES
• 5 frequently-asked bathtub questions
• How to fit an acrylic bath panel