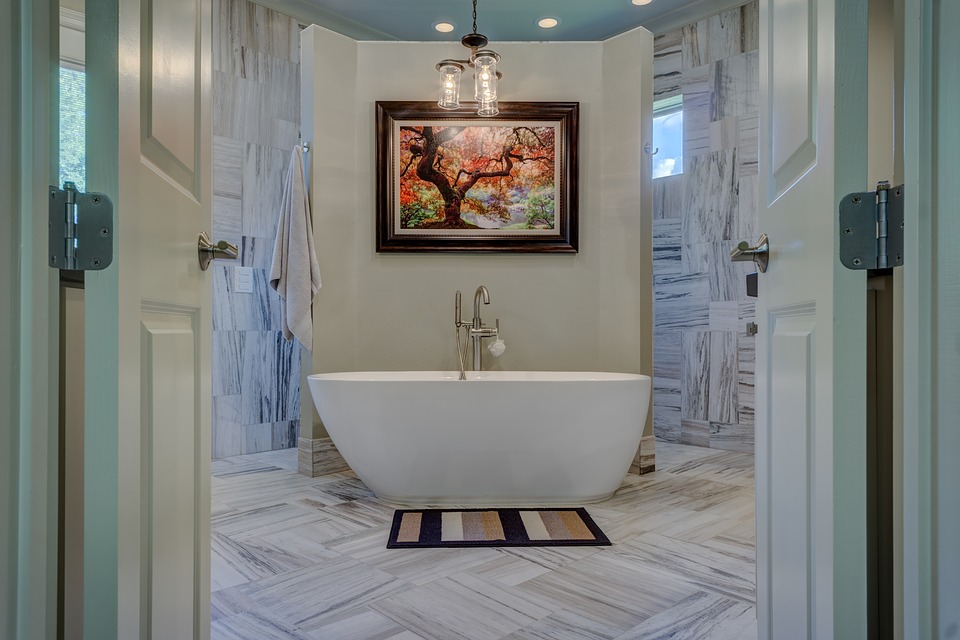 For those looking to sell their home or want to know how to add value to a property, there are a variety of ways in which you can achieve this. The bathroom along with the kitchen is one of the main selling features in a home, and with good planning and design, you really can increase the value of your property.
The last thing that any potential buyers want to see is a bathroom that requires a full refurbishment. Here we share our top tips and advice on how to add value to your bathroom.
Invest in Statement Fixtures
Investing in a statement fixture such as a designer shower or whirlpool bath can add so much value to your bathroom. A whirlpool bath is a luxurious spa-like alternative to a regular bath, making your bathroom a space for grooming and as well as relaxation.
The combination of jets creating motion in the water and the warmth of the water create a massaging sensation. If you have enough space, our Riho, Grande Whirlpool Bath is a double ended bath ideal for sharing.
Create a Streamlined Space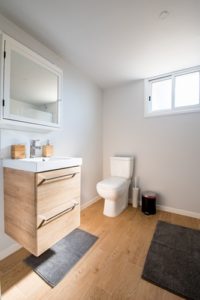 Modern bathroom trends are all about creating a neat, streamlined space and this involves keeping surfaces free from unsightly clutter. The best way to achieve this is to include storage or furniture in your bathroom. Furniture provides the ideal solution for keeping your beauty essentials and favourite toiletries stored away from view.
Wall mounted vanity units are perfect for achieving a sleek, minimal look and help to maximise floor space in small bathrooms. Available in an array of sizes and styles, vanity units offer a very practical storage solution and will always appeal to any future buyers.
Some vanity units have coordinating cabinets available, which provides a convenient way to create a uniform look to your bathroom. A mirrored cabinet installed above the vanity unit ensures toiletries are easy to reach and an extra cabinet always comes in handy for keeping spare towels stored away.
Combine Functionality with Style
It's important that your bathroom combines functionality with style, but take care not to create a look that's too personal as the bathroom needs to appeal to a wide range of tastes.
Fitting a heated towel rail will ensure that towels are kept warm and dry as well as enhance the overall look and feel of the bathroom. Installing the heated towel rail as close to the bath or shower as you possibly can means that your towel is easy to reach. Heated towel rails are available in a variety of sizes and finishes such as chrome, white and anthracite.
Contact Luna Spas for More Information
If you're ready to add value to your bathroom by using some of the mentioned tips, give Luna Spa a call today at 0141 225 0438 or use our secure online contact form and secure your very own whirlpool bath today.