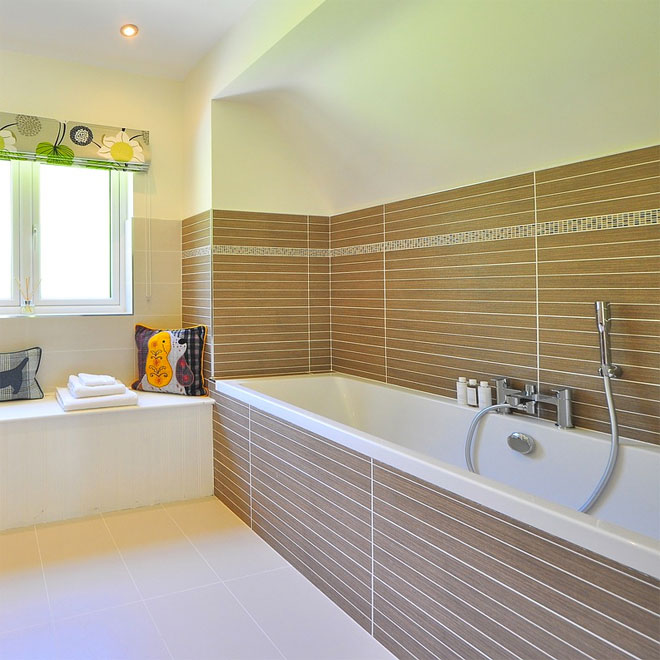 If you, or one of your family members, are particularly tall then it's important to take your time when choosing a whirlpool bath. Much like beds, having a bath that you can comfortably fit into is incredibly important for your health and wellbeing.
In this article, we'll show you some of our longest baths to give you the opportunity to make an informed decision when choosing the right whirlpool bath for your home.
Carron Quantum SE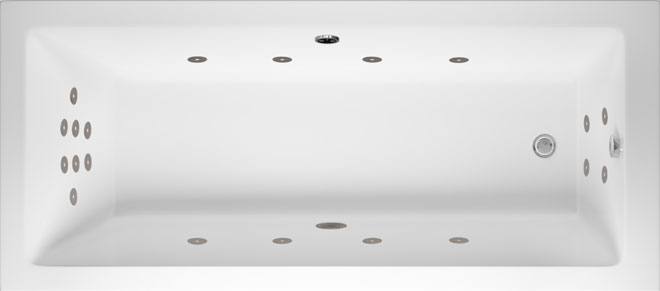 Carron have been manufacturing luxury whirlpool baths in the UK for decades and can always be relied upon for producing a quality product.
The Quantum SE comes in the very large sizes of 1800 x 725mm and 1800 x 800mm, which are great if you are tall and have been struggling to find a bath you can comfortably lie down in.
This bath is hand-finished, with a modern, singled-ended design that would look at home in any stylish family bathroom. The flush, multi jet system ensures you get a superb dose of hydrotherapy whenever you want it.
---
Roca Vythos DE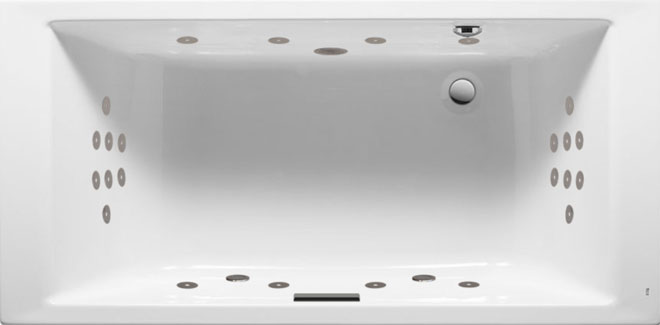 Available in the large size of 1800 x 900mm, the Roca Vythos DE is a fantastic choice as it provides ample length and width, making movement once inside the bath very easy.
Roca have been the vanguard of excellent spa bath design for a long time, providing baths that straddle the line between minimalism and style to perfection.
The Vythos DE continues that trend with a fantastic double-ended design, touch sensitive control panel and full and comprehensive manufacturer's guarantee.
---
Carron Quantum DE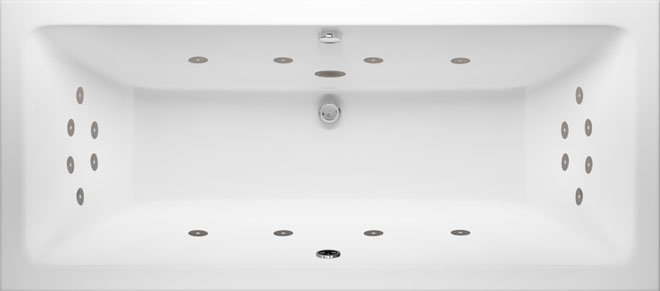 Another entry from the Carron Quantum, except this time the style is double-ended and measuring a massive 1900 x 900mm.
With the filler valve positioned in the centre, the design allows the user to lie at either end of the bath and to stretch out in comfort. The width of 900mm also opens the door to the possibility of a second person enjoying the spa bath experience as well.
Coming with a range of body jet options, waterproof electronic touchpad and the highest quality design, the Carron Quantum DE is worthy of serious consideration if you need an extra long bath.
---
Carron Celsius Duo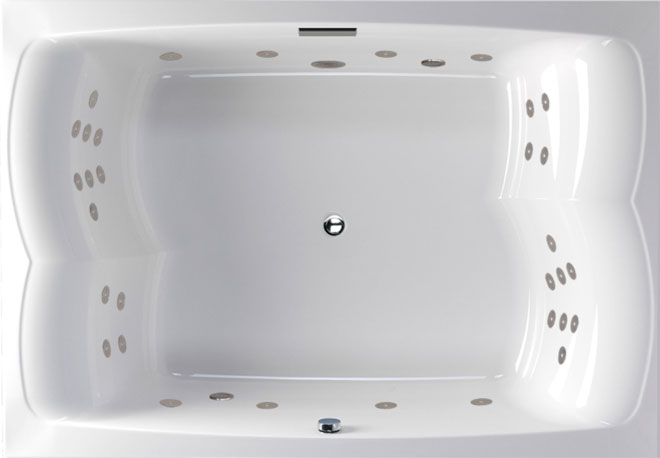 A truly large and luxurious whirlpool bath, the Celsius Duo is Carron's flagship model, measuring 2000 x 1400mm.
This is the nearest thing you can get to a hot tub for the home and is capable of giving the full two-person bathing experience. The largest bath currently available in our range, saying it is fabulously enjoyable would still be an understatement.
The transcendent Tranquility Pool whirlpool system is as close as you will get to a luxury Spa break and is a great option for anyone looking to install a very large bath in their home.
---
Contact Luna Spas
If you're still unsure about the choices available for a taller person, then please do not hesitate to get in contact with us for further advice.
Our friendly and knowledgeable staff will be happy to assist you further, so please feel free to call us on 01254 786 444 or email info@lunaspas.com
---
RELATED ARTICLES
• Our most popular whirlpool baths of 2020
• Whirlpool bath reviews: what to look for